If you've missed out on booking a lambing experience on a farm, or if you fancy a slightly more hands off experience, there are loads of farm holidays in Scotland where you can meet - or simply spectate - new spring lambs when you stay. They might be in the fields around your accommodation or you might be lucky enough to be invited into the lambing shed or to the sheep fields with the farmer
Here are just a few ideas of Scottish farms where you can stay and enjoy new lambs during your Easter holidays. 
The Hideaway Experience, Angus
This ones just for couples! The Hideaway Experience offers a choice of five, adult only, VisitScotland 5 star accredited, luxury lodges, all with hot tubs, log burners, a sauna and a cocktail bar plus many more opulent comforts as standard. 
In the fields around the Hideaways you'll be able to see new born lambs with their Mums and the Millar family will often offer a tour of the lambing shed if you're there at the right time. 
A truly romantic and secluded getaway, the Hideaway Experience is just a very short drive from Dundee, in the foot of the Sidlaw hills. Each Hideaway is set in it's own private grounds complete with garden and surrounded by farmland with stunning countryside views. 
While you will need to leave the kids at home for your Hideaway Experience, well behaved pets are welcome in three of the five lodges. 
Buy a voucher for a stay at The Hideaway Experience. 
The Mill at Fearn Farm, Tain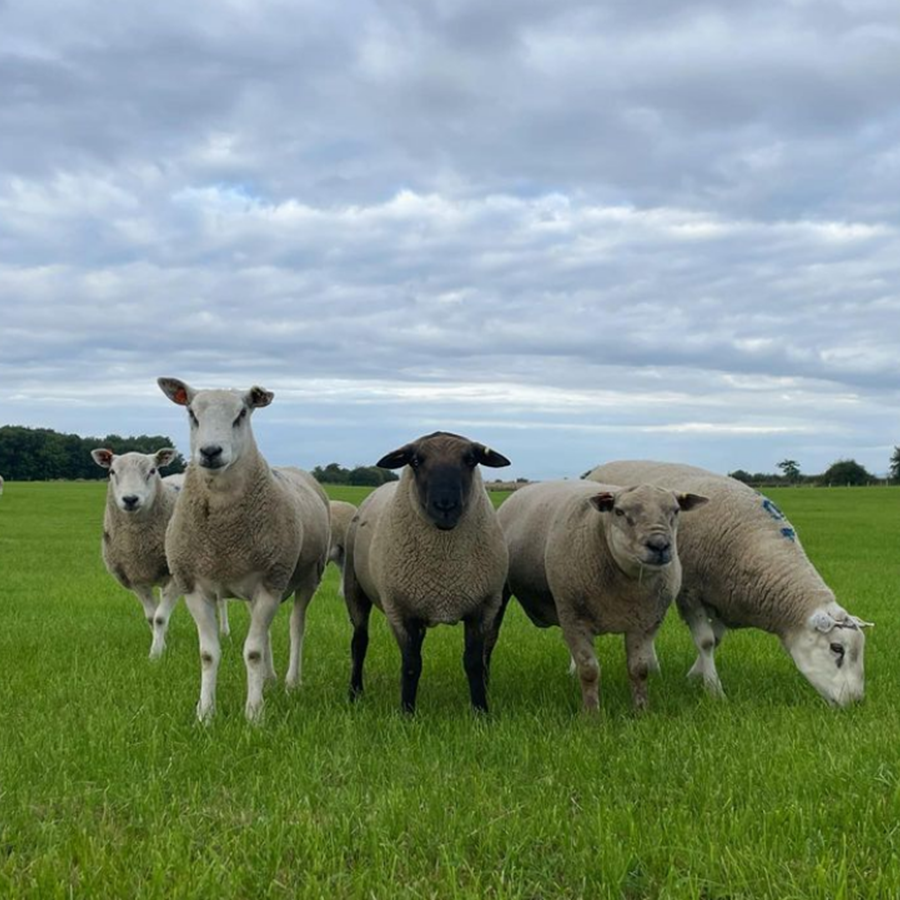 Fiona and John Scott are fifth generation Scotch beef and lamb farmers at Fearn Farm, in Easter Ross. The Mill, at Fearn Farm, is a beautiful new build offering flexible self - catering accommodation sleeping 14 in total, or a cottage for 4 and a house for 10, surrounded by stunning beaches and scenery. 
With 3500 ewes at Fearn Farm, you're bound to happen upon a lamb during lambing time. 
Great for large families and groups, The Mill End has 5 bedrooms, all with ensuites and views across the farm looking out onto fields of sheep and cattle, and the Wee End, is a single storey, two-bedroom cottage attached to the Main Mill, whose bedrooms can be set up as twin or super-king rooms to suit your needs. The bedrooms and living area all have sliding patio doors which access a south-facing private patio and garden.
Old Leckie Farm, Stirling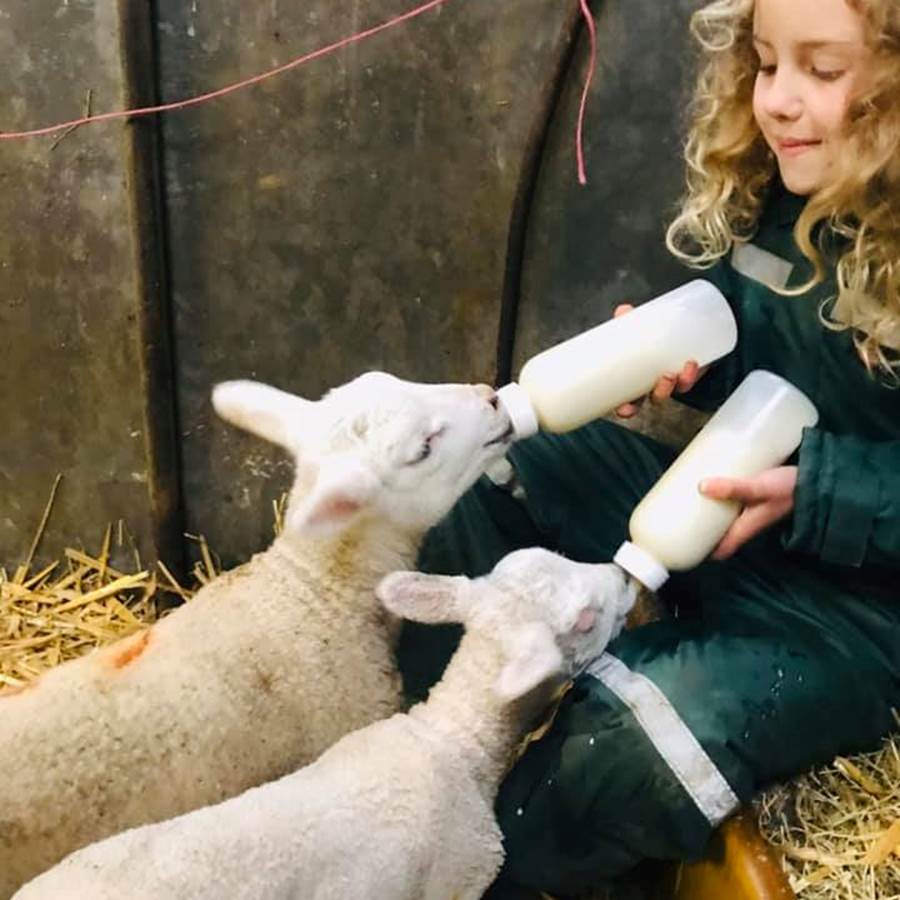 Nestled beneath the Gargunnock Hills, 7 miles west of Stirling, Old Leckie Farm provides a beautiful backdrop to your holiday – combining the bustle of a family farm hosting cows, sheep, chickens, pigs and small children with century old trees, hidden bridges and waterfalls.
The farm sells meat, fresh vegetables, salads and eggs direct in the local area; they have a fantastic range of farm tours and a three bedroomed self catering accommodation (bookable on Go Rural). 
Visitors can meet the farmers and head out round the farm on a personal tour to meet the animals, experiencing Scottish farming and local food production first hand.  You can learn about sustainable farming in Scotland and local food production, sample some award winning farm produce while you enjoy the views over rural Stirlingshire and discover ancient bridges and waterfalls.
Craigmaddie Roundhouse, Glasgow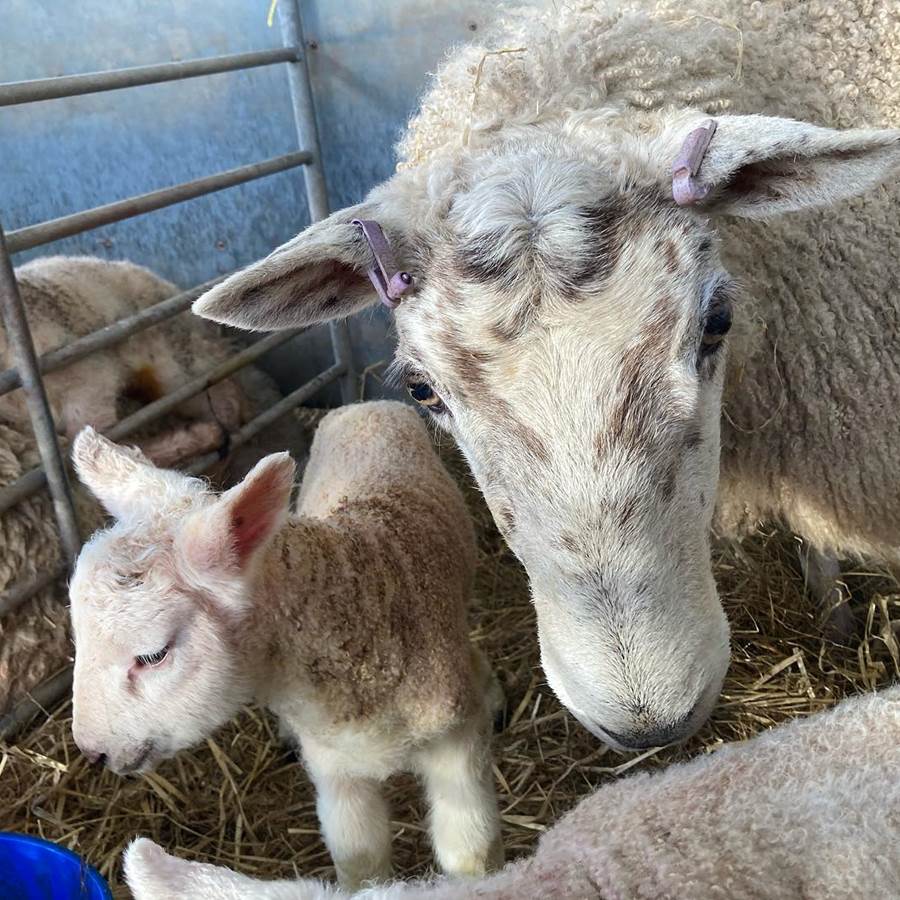 Craigmaddie Muir offers a unique self catering experience in a beautiful glass fronted wooden roundhouse.
On a private farming estate, 10 miles outside of Glasgow, where the landscape is diverse and beautiful. The farm is home to a large flock of ewes and a herd of pedigree Aberdeen Angus cows. The roundhouse is nestled in a silver birch woodland, sitting high on a hillside and it is the most idyllic romantic hideout and is a luxurious option for those who want to stay conveniently close to the city of Glasgow but enjoy all of the benefits of being surrounded by nature and spectacular scenery. 180 degrees of this circular building comprises floor to ceiling glass. The luxurious interior creates a boutique hotel feel, whilst its seclusion allows complete privacy. A hot tub can be enjoyed under the stars.
Cowden Farmstay, Aberdeenshire
Hosts Liz and Clive Phillips welcome you to Cowden Farmhouse, located in the heart of their own farmland, near the beautiful seaside town of Stonehaven, to the south of Aberdeen. 
Cowden Farmhouse offers up to 8 guests peace, privacy and tremendous views, with no neighbours apart from Icelandic Horses and a flock of sheep. 
The 1.8 acres of  beautifully designed mature gardens offer a combination of lawns, woodland areas and decking, surrounded by gorgeous beech hedges - home to a multitude of birds. To enable  guests to enjoy the outside spaces to the maximum, there is a cute summer house, a Weber gas BBQ, outdoor dining furniture, garden furniture, hammocks and even a fire pit. Cowden is dog friendly so your four legged friend can also enjoy all this space and seclusion. 
You can book direct with Cowden Farm Stay on Go Rural. 
St Andrews Country Lodges, St Andrews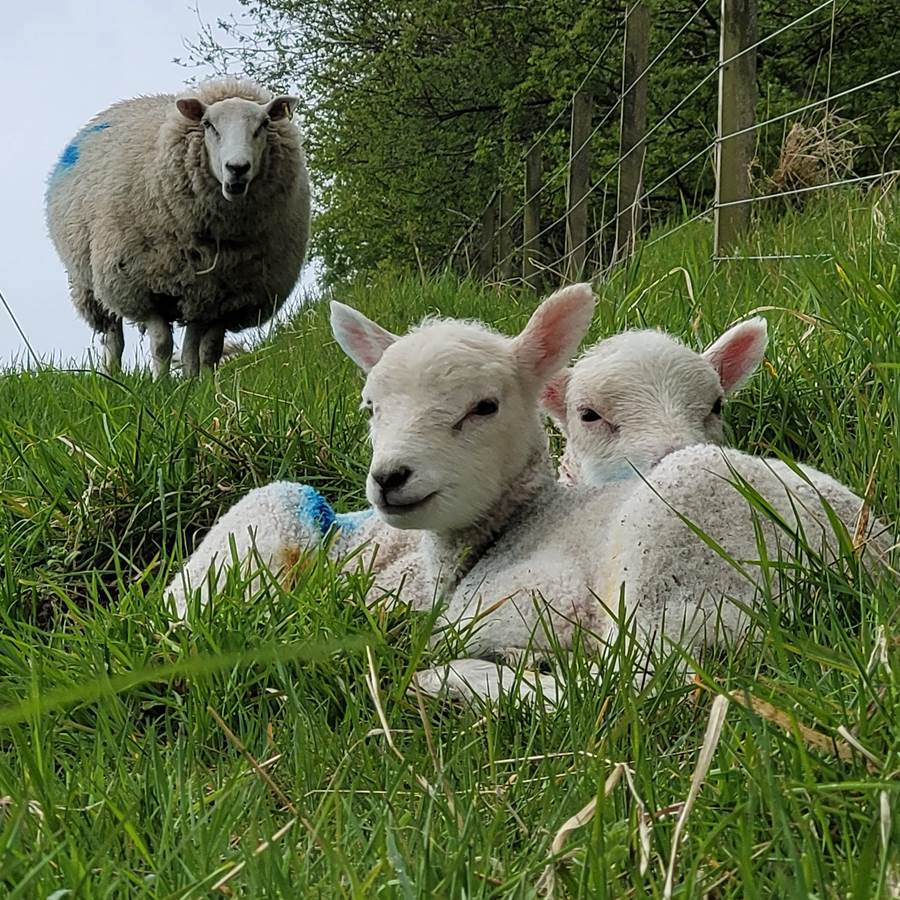 The St Andrews Country Lodges are only a short distance from St Andrews and they are an ideal base for exploring the picturesque fishing villages of the East Neuk of Fife with golf courses galore on the doorstep.
Cuplahills is a warm and welcoming farm with great attention paid to ensure that the countryside, wildlife, flora and fauna are enhanced at every opportunity: with amazing views and many wonderful walks through woodland and on farm tracks. Guests have every opportunity to embrace the countryside and feel welcome. Farmer Stephen is happy to provide information and the opportunity to meet some of the farm's residents. 
There are four family friendly lodges, each of them pet friendly and sleeping up to six people in comfort.
You can book direct with St Andrews Country Lodges with Go Rural.
Visit St Andrews Country Lodges
The Snug at Logie Farm, Newburgh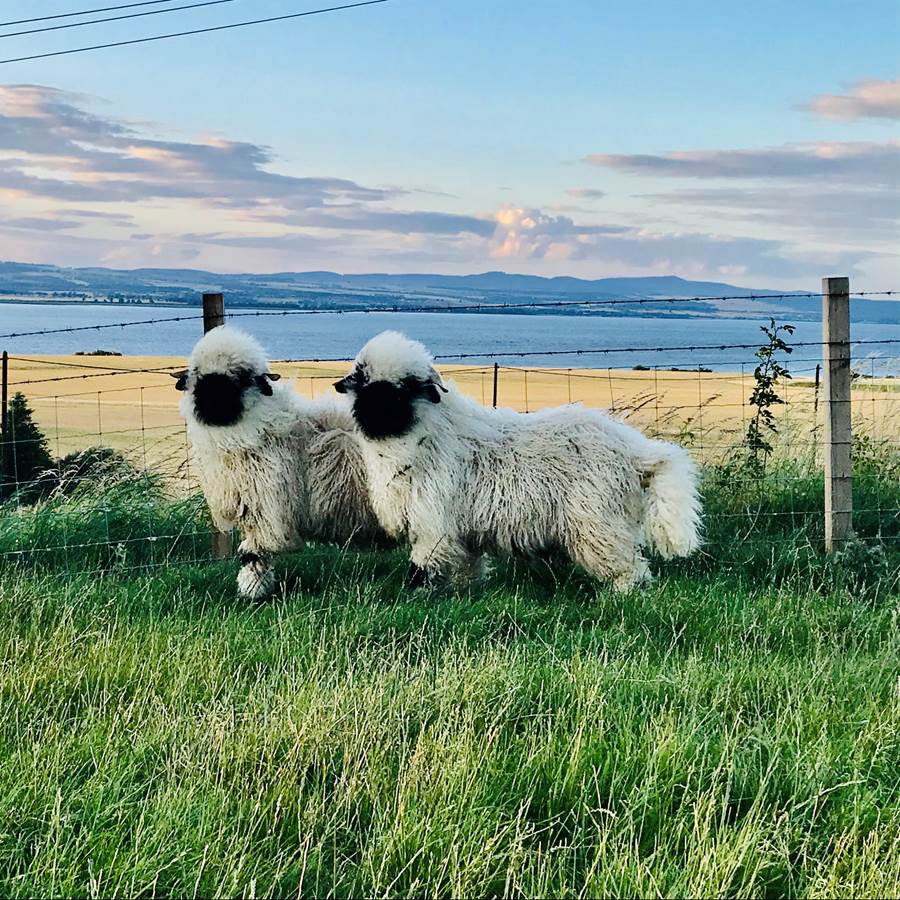 Logie Farm is home to two luxury, award-winning Snugs.  The site is both enchanting and breath taking with the snugs nestled privately on the meadow grass hillside with views across the River Tay by day and Dundee city lights by night. the grasslands of the farm are home to a large flock of commercial and pedigree sheep so you're bound to catch a lamb or two during an April stay. 
The Snugs sleep two people in a super King size bed and are decorated to the standard of a five star hotel and visitors will enjoy the luxurious finishing touches which include smart TV with Netflix, blue tooth sound system, mood lighting, wireless phone chargers, WiFi and blackout blinds!
The Snugs are perfect for a get away from it all couples or besties break.  Extras can be ordered to your snug including a "Made in Fife" Super Snack Hamper, Fire Pit Kit and BBQ Charcoal.  
Visit The Snug at Logie Farm Ltd
Boutique Farm Bothies, Aberdeenshire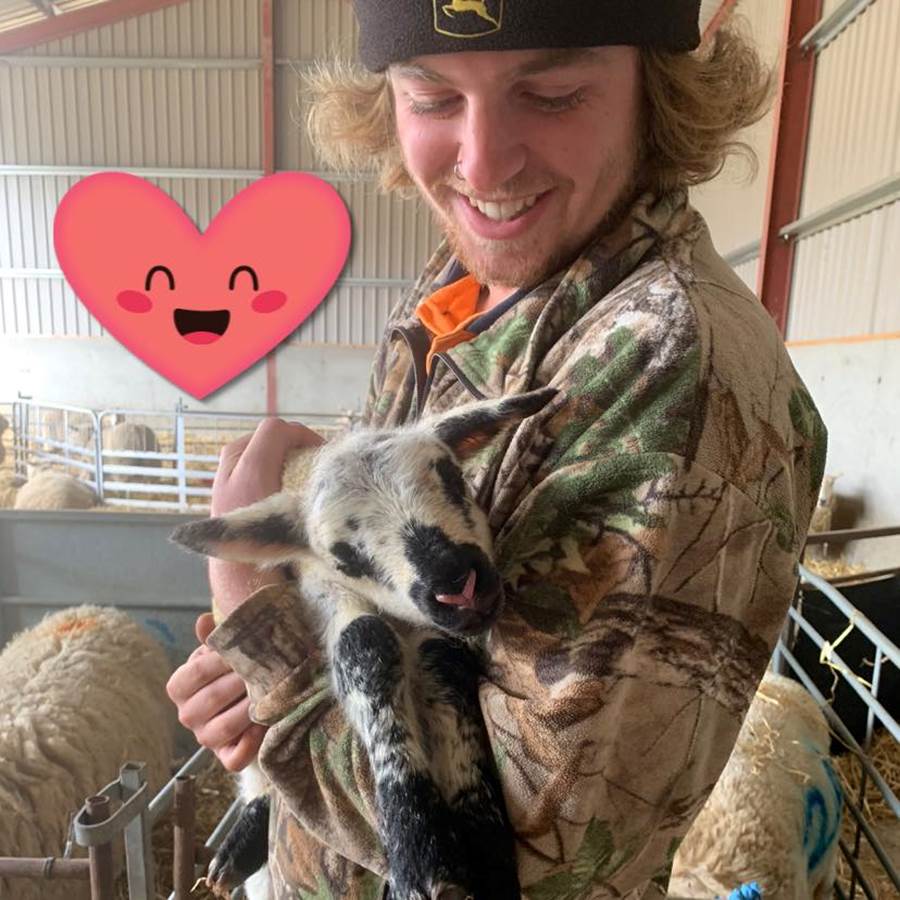 At Boutique Farm Bothies, you're invited to slow down, relax, feel closer to nature and rejuvenate!
These boutique boltholes are set on farmland in glorious Aberdeenshire in Scotland and are more glamour and luxury than glamping pods or camping.
Each bothy is designed to encourage the outside in with it's own playful character and authentic nod to its agricultural history, and all are sited independently of each other in their own spot on Jane and James Foad's farm. 
The farm itself breeds sheep, grows strawberries and barley and is surrounded by plenty to see and do.  Ewes are lambed in April and farm tours to the lambing shed and maternity pens can be arranged for guests staying during lambing season.
Down on the Farm, Fraserburgh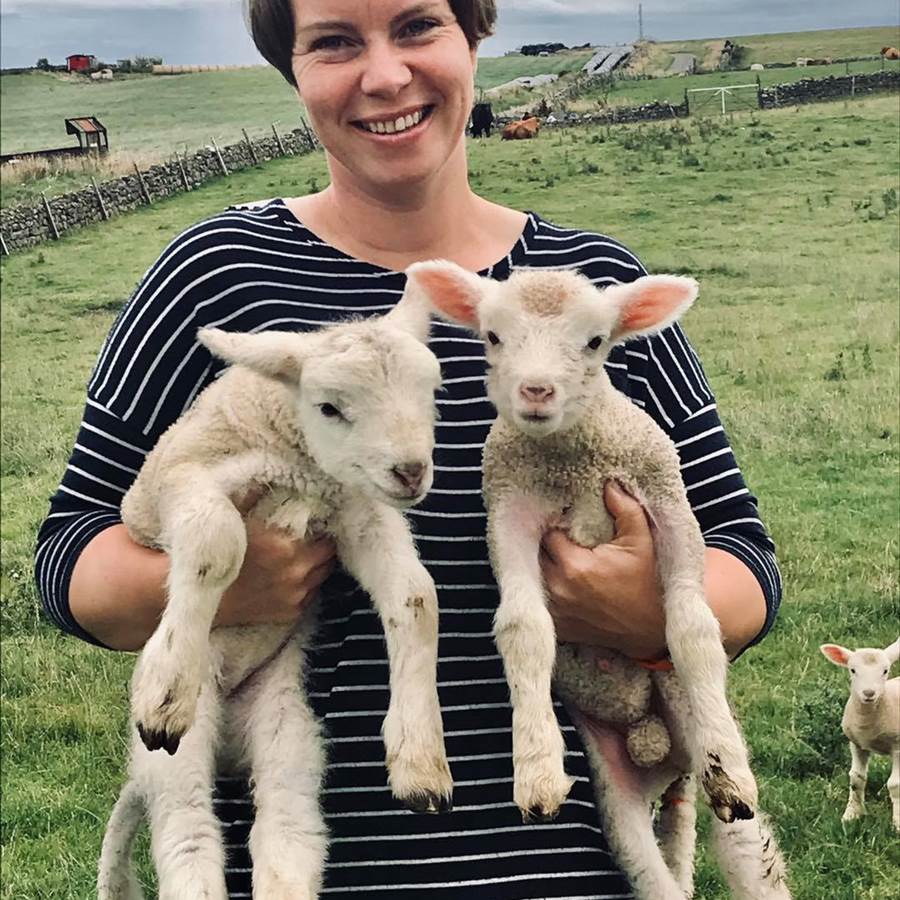 As breeders of Dorset Horn sheep, Down on the Farm lambs twice a year in June and December. You can join the farmers in the lambing shed to help bottle-feed the new-borns, or maybe even see a lamb being born.
Whatever time of year, you're guaranteed a great stay at Down on the Farm. The Short family has created a range of family friendly farm tours, a uniquely tiny tearoom and fantastically quirky accommodation on their small farm in Rosehearty. The majority of the 200-acre farm is dedicated to a herd of beef cows,plus sheep, peacocks, hens, ferrets and dogs. 
Blairmore Farm, Perthshire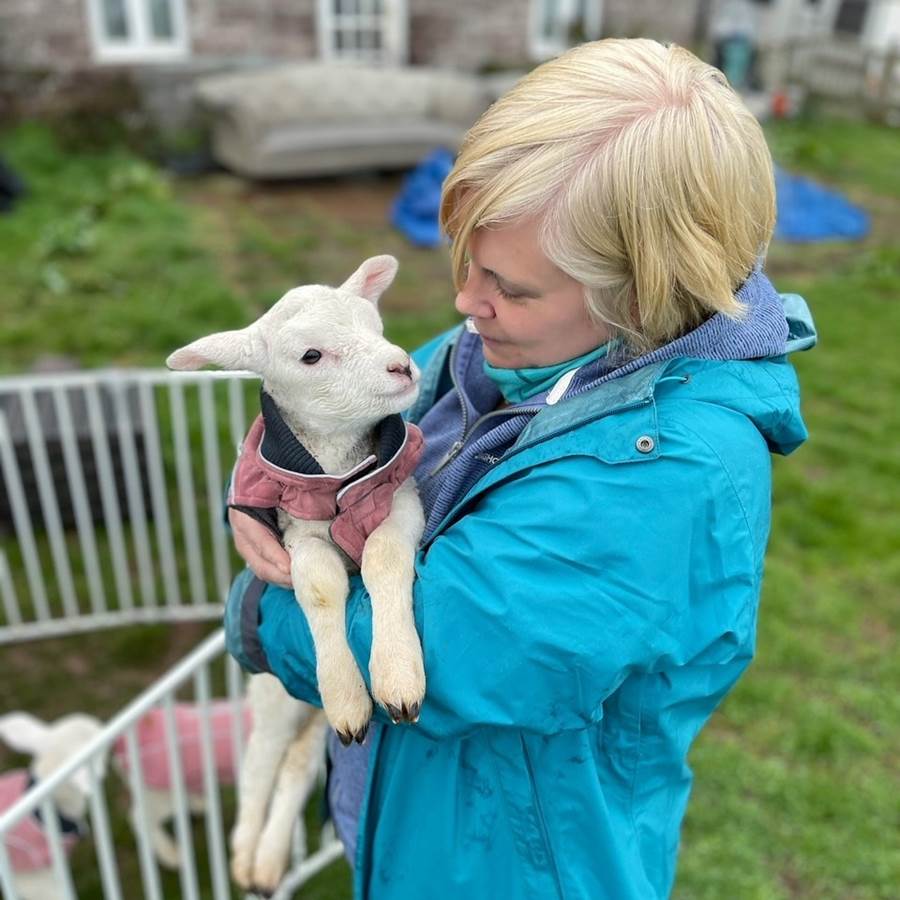 Blairmore Farm is a 5-star rated holiday lets farm, with 6 cottages ranging in size from 1 to 5 bedrooms - a great location for couples and larger groups alike!
At Blairmore, you'll find sheep, cows, chickens, turkeys, pig and Clydesdale horses and the farm cottages reflect the rural setting: local stone and timber, soft country tones on the walls, hints of Scotland in cushions, throws and rugs providing a chic but chilled-out space to unwind over a cup of tea or something stronger, and hunker down for the weekend with friends or family.