Spring is springing and at this time of year, farms all over Scotland start to welcome new life to their fields, particularly lambs. 
Lambing time on a farm can be hectic for farming families who have to be on duty around the clock to help out the sheep that need it, or to help feed baby lambs when mum can't, but it's also one of the most rewarding times of year, when a farmer really has to be there to care for their animals and it's all hands on deck! 
Some of our real working farms open up their barn doors at this time of year and invite families and friends to have a day out on the farm and to help out in the lambing shed. 
Whether you would just like to cuddle a new born lamb or get a better understanding of the realities of farming life, you'll have the chance to do both during a lambing experience. 
Here are some of our favourite lambing experiences for 2023. 
Kilmacolm Farm Tours, Renfrewshire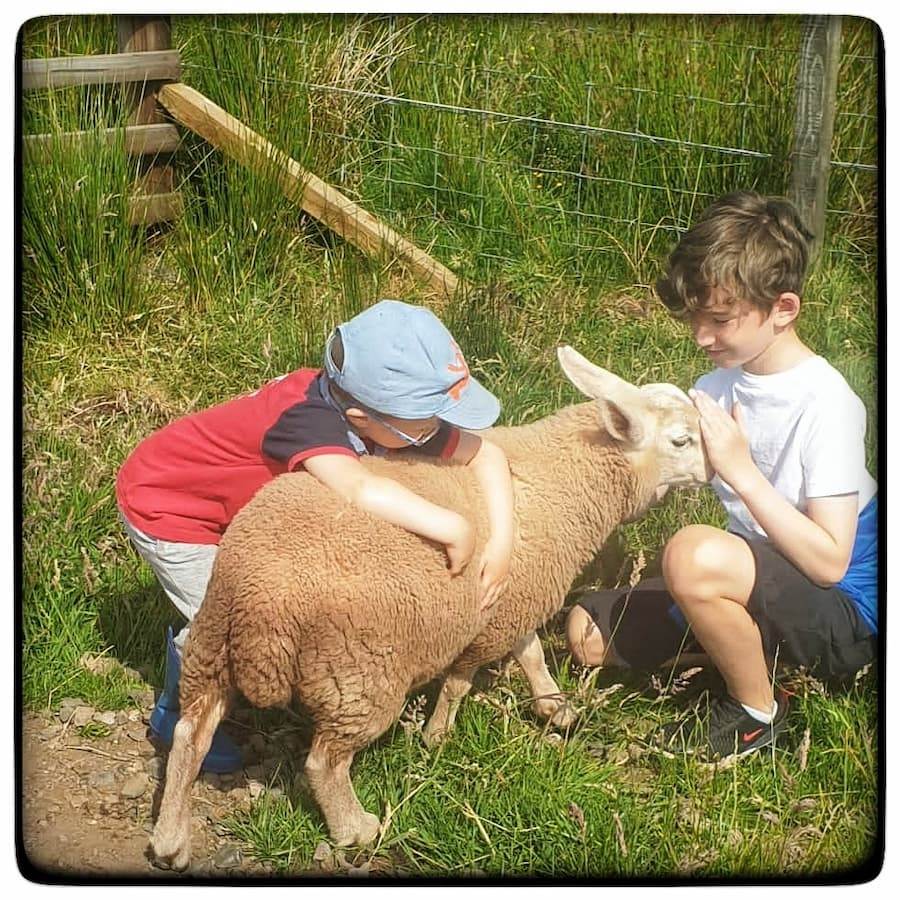 A warm welcome awaits you for a lambing experience in the MacDougall family's busy lambing shed. Get up close to their ewes and new born lambs. Watch and learn about how the MacDougall's care for their sheep and lambs. See lambs getting to their feet for the first time and drinking from their mothers, discover what problems may be encountered on a daily basis, and chat with farmers James and Wendy.
You will also meet the working sheep dogs, pet lambs and hopefully experience a live birth. 
Experiences run throughout April.
Lennox of Lomond, Argyll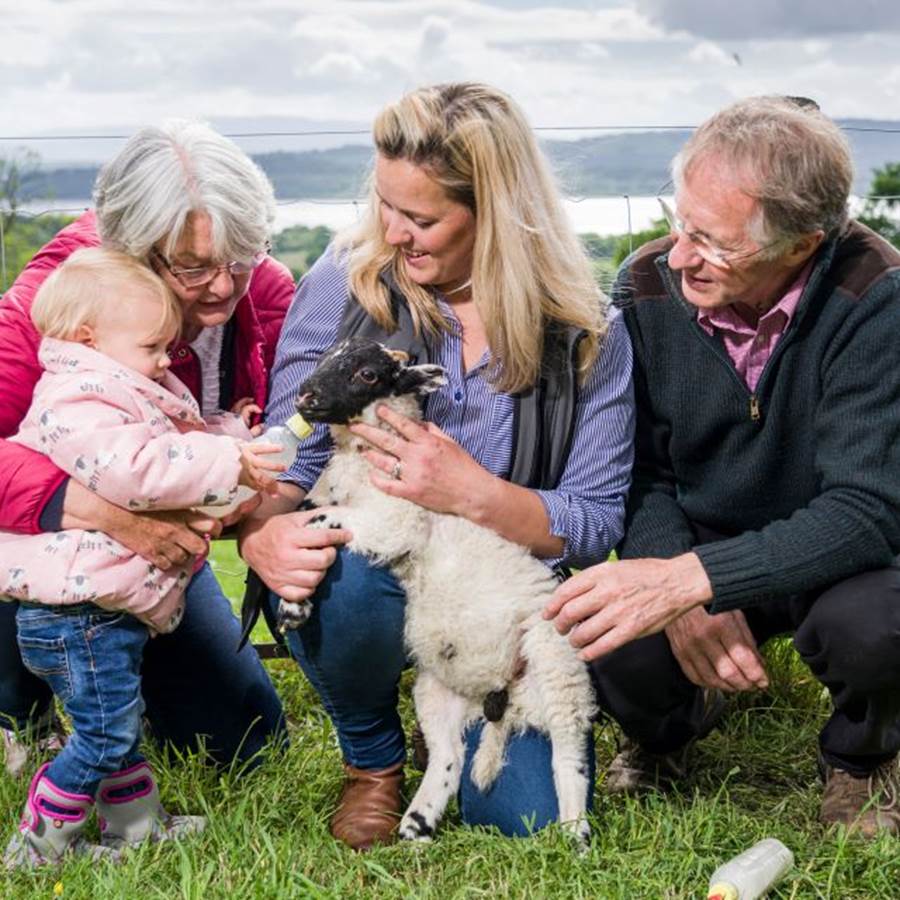 Every spring, the Lennox family welcome over 1000 new lambs to their farms on the hills overlooking Loch Lomond. It is one of the busiest times of year but is a real highlight of the seasonal calendar. Families can visit and discover what lambing is all about and of course, cuddle some baby lambs. All experiences will catch a ride on a Quadbike Trailer Tour! Lennox of Lomond is running a full lambing program this year and sessions will begin on Thursday 20th April and finish on Sunday 7th May 2023.
You can also book a private lambing sessions at Lennox of Lomond and you can contact their office directly to find out more about these.
Solsgirth Home Farm, Clackmannanshire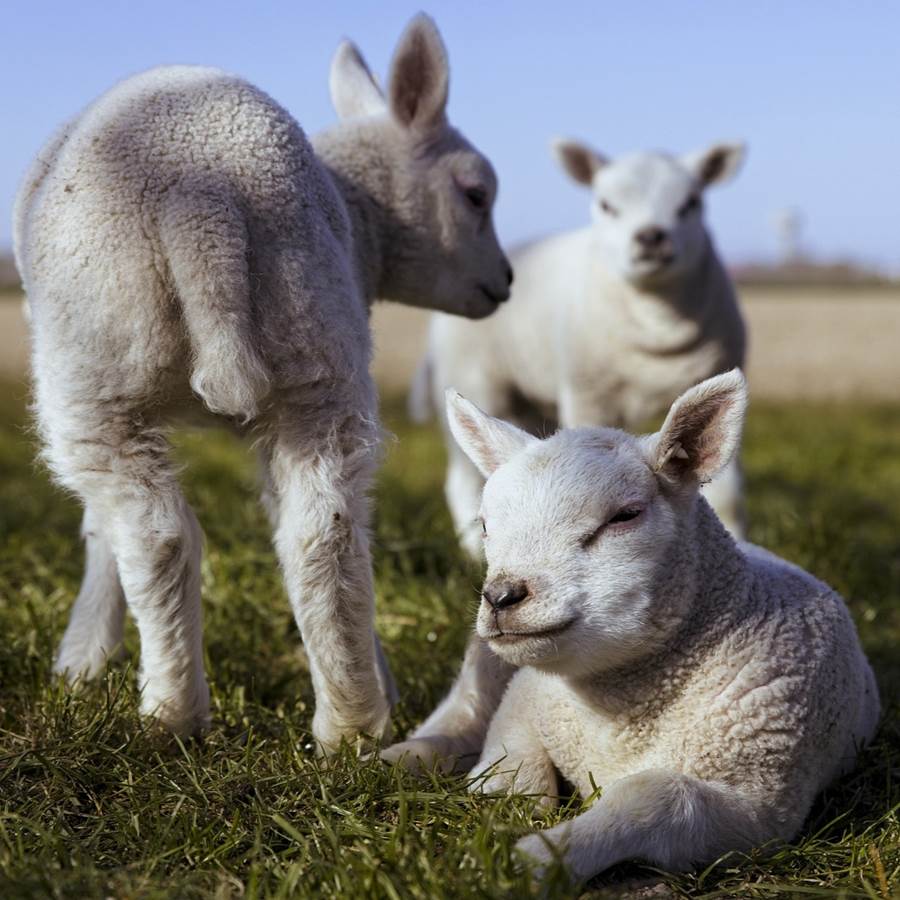 Lambing Experiences begin at Solsgirth Home Farm on 18th March and will carry on through weekends in March and April. Some of the activities you can get involved with are bedding down the lamb's stalls, bottle feeding lambs, feeding the mums and helping to herd the sheep from pen to field to see the lambs jumping, skipping and exploring their new surroundings.  For a family of 2 adults and 2 children the cost is £80 or £30 per adult, £15 children aged 7-16 and under 7's are free.
Email to book or send a DM through their Facebook page.
Jacksons at Jedburgh, Scottish Borders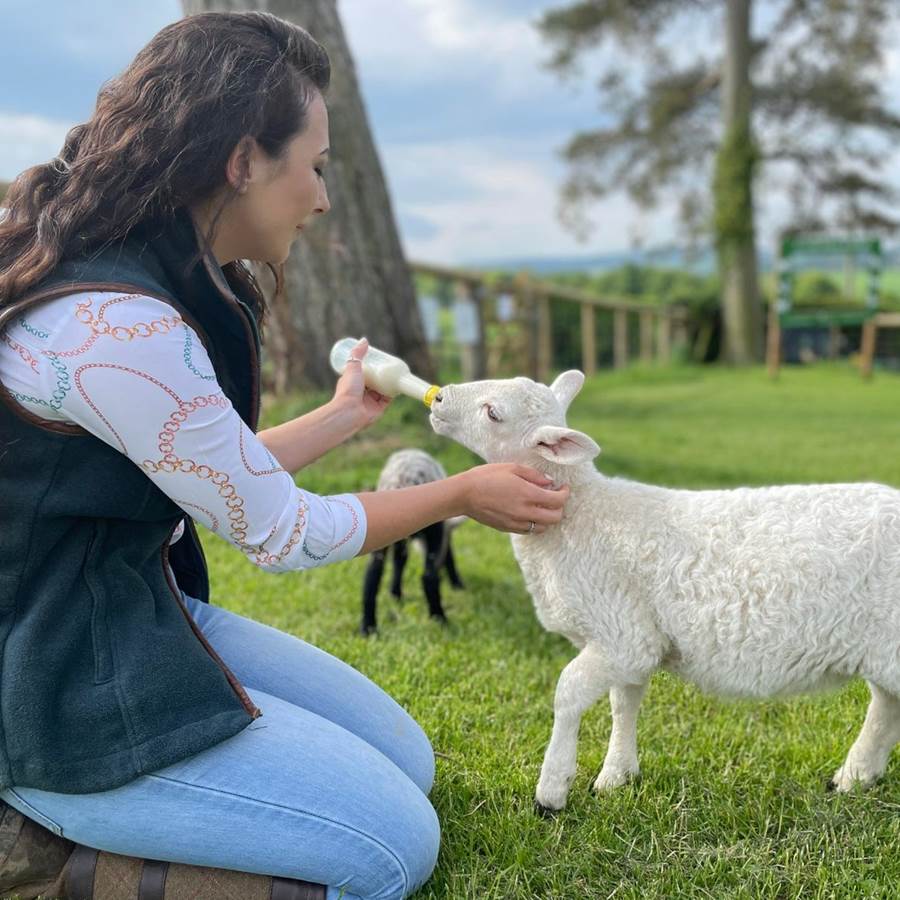 Kersheugh is a family-run farm in the countryside of the Scottish Borders. Day tickets to the farm are available for every Friday, Saturday and Sunday from April through to October with additional dates in the Easter, Summer and October holidays.
During April and May, while there are new lambs on the farm, you have the option to learn about the lambs, mix up milk and feed the lambs. This can be added on to your day booking.
During your day on the farm, you can also visit and feed other animals, climb into real tractors and learn more about life on the farm from the family who live there.
Newton Farm Tours, Angus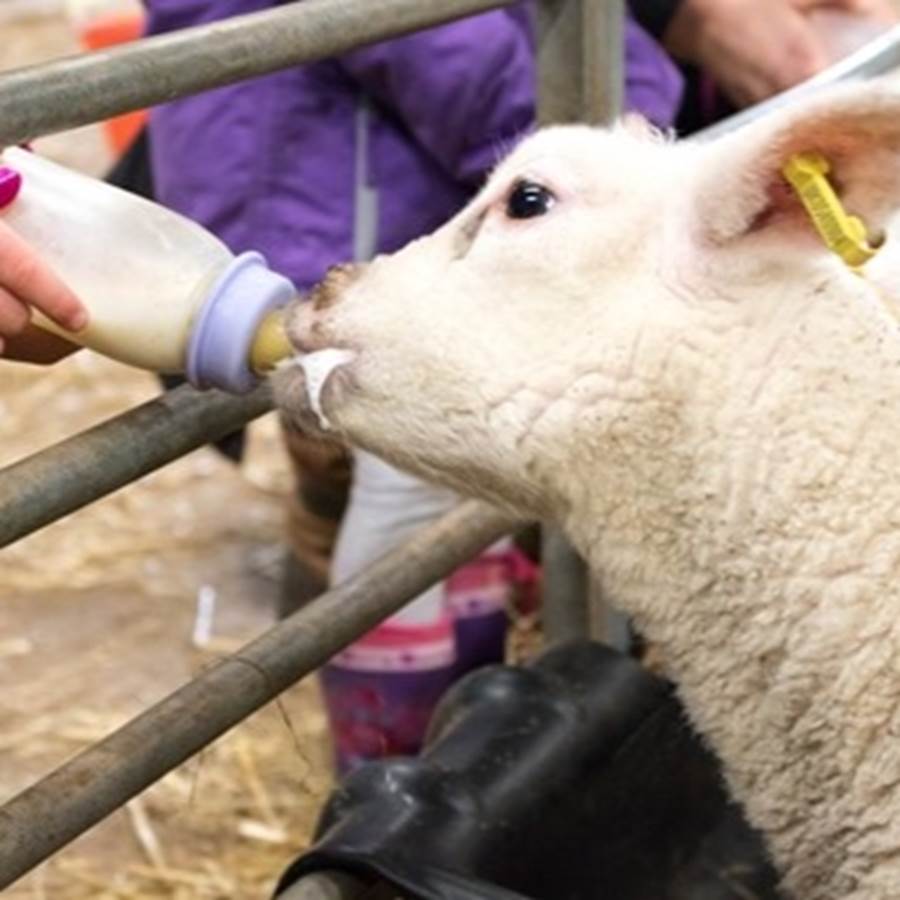 There are fabulous farm tours at Newton Farm all year round but for a few weeks each year, you can visit to meet the spring lambs, learn all about lambing on the farm and help with bottle feeding both lambs and kids (baby goats)!
In an hour long interactive experience, you may even see a lamb being born, have the chance to bottle feed and there will be plenty of cuddles and Instagrammable photo opportunities. 
Arnprior Farm, Stirlingshire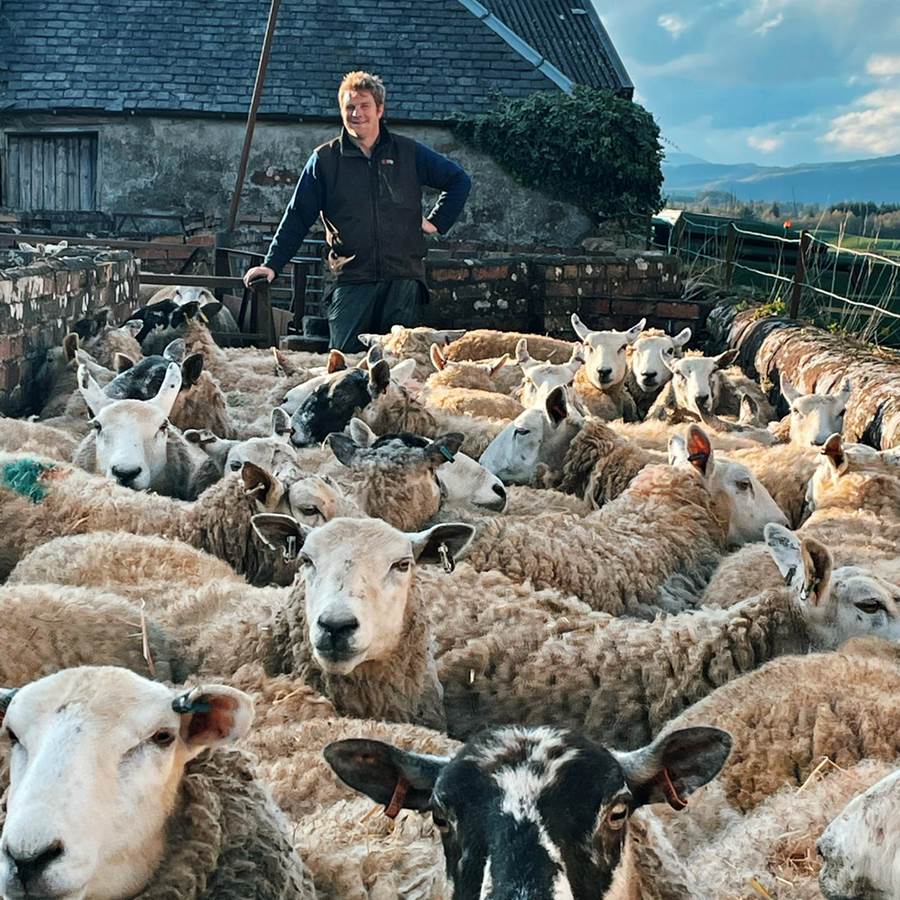 At Arnprior, the McEwen family has created a unique, memorable and safe lambing experience, open to small groups to visit at weekends during the busy lambing time. Arnprior Farm aims to make farming accessible to everyone and to showcase a real live working farm in Scotland - there is nothing more exciting and more like Spring than meeting and holding a new-born lamb!
Lambing experience 2023 begins 2nd April, taking place most days until 16th April. 
Incheoch Granary, Perthshire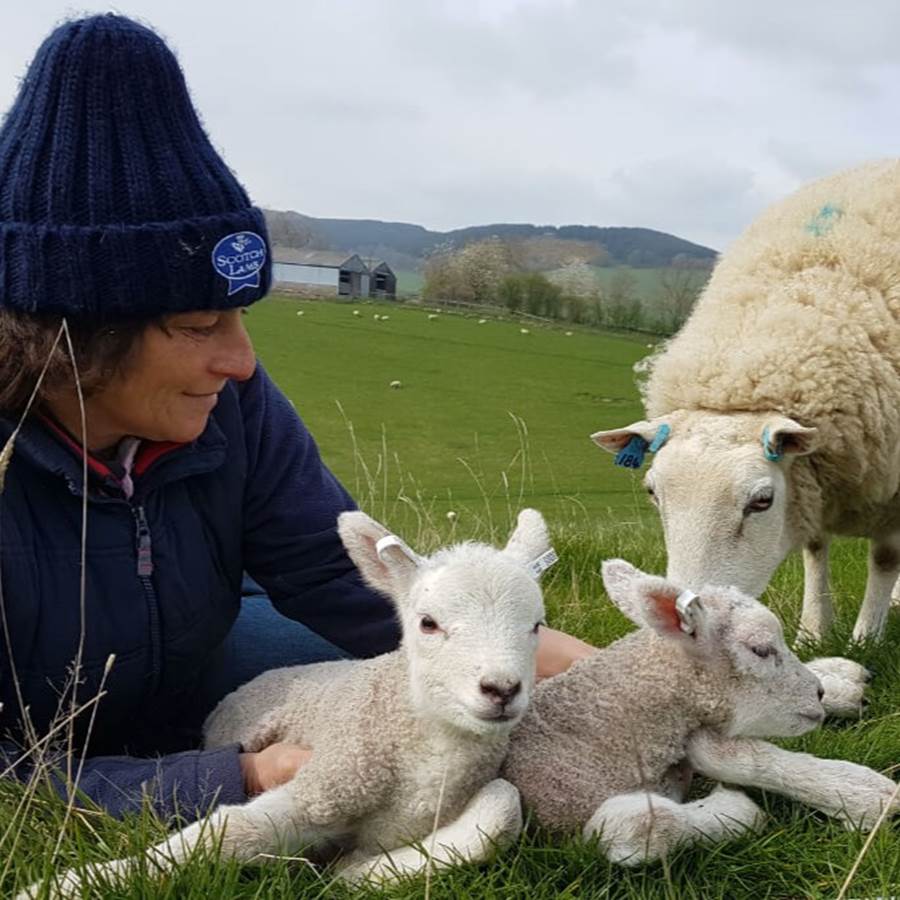 Where the River Isla tumbles over the Highland fault-line, leaving the bonniest of the Angus Glens, the rolling hills of Incheoch Farm are home to the Granary and Incheoch Farm Cottage. Set in 1200 acres of farmland at the base of Glen Isla, Incheoch is a working family farm with three generations of McGowans living and working there.
Farm-wise, the McGowans specialise in producing sheep breeding stock with over 1200 ewes lambing the next generation each year. There will be plenty lambs to meet during a stay at Incheoch.
A true family enterprise, daughter Tally is running lambing experiences on the farm this year - meet the pet lambs, see the newest arrivals and hopefully see a lamb being born! Tally is raising funds for Dig Deep - a charity in Africa who believe every resident in Kenya has a fundamental right to access clean water, safe toilets, and good hygiene. All money made from this event will go to Dig Deep.
FYI
Individual farms will give you guidance on the dos and don'ts for their own lambing experiences however, here's some general things to be aware of when booking your Lambing Experience on a Real Scottish Farm:
You will be visiting a REAL working farm, possibly witnessing births which can sometimes get difficult and you will be exposed to all sorts of sights and sounds. If you're at all squeamish then a lambing experience might not be for you!
Dress for the occasion - these are hands on experiences so you may be exposed to the elements, you might get dirty and you could get wet so please wrap up warm, in clothes you don't mind getting dirty and wear waterproofs if you have them. 
Experiences with animals can carry a risk of infection. You should not participate in a lambing experience if you are pregnant, trying to get pregnant or think you might be pregnant. 
---
Also check out Bowmuir Farm Holidays and Argaty Farm Tours - they wil be releasing lambing experience dates soon!