Picture the scene, a quiet country stay with or family friends on a real working farm where you can meet the farmer and their family, ask questions about farming life, a few hens scratching about the yard maybe, and the chance to muck in and get up close with the newest residents of the farmyard, the new born spring lambs. 
Here are some of our favourite farms you can stay on and meet the new lambs, maybe even feed a lamb and steal a wee cuddle - and meet the other farm animals too.
Be quick if you do fancy a stay though, this is the time of year that everyone just loves to Go Rural! 
Bowmuir Farm Holidays, Lanarkshire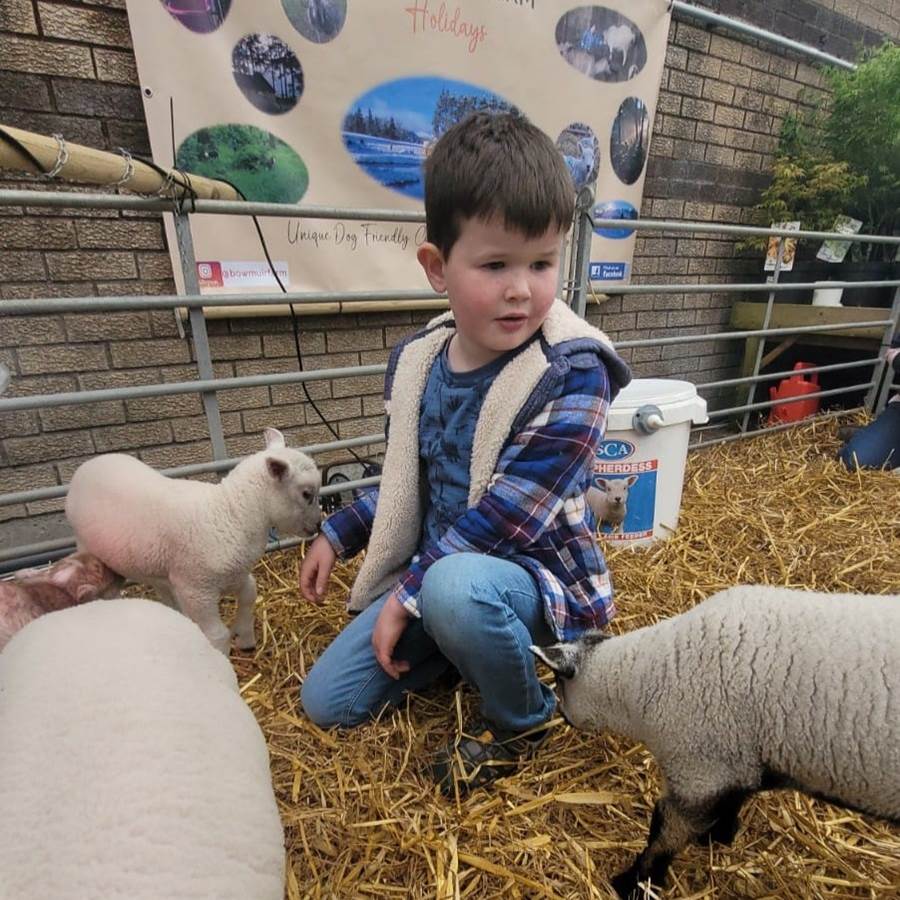 Opened in April 2022, Bowmuir Farm Holidays provides visitors with family and dog friendly self catering accommodation in a peaceful woodland clearing on a small family run farm in South Lanarkshire. Visit Bowmuir to spend a few peaceful days (or more) surrounded by stunning scenery, beautiful walks and amazing animals including goats, alpacas, Shetland ducks and an emu! 
Follow their social pages for updates on this seasons lambing and more on farm events. 
Hilly Cow Wigwams, West Lothian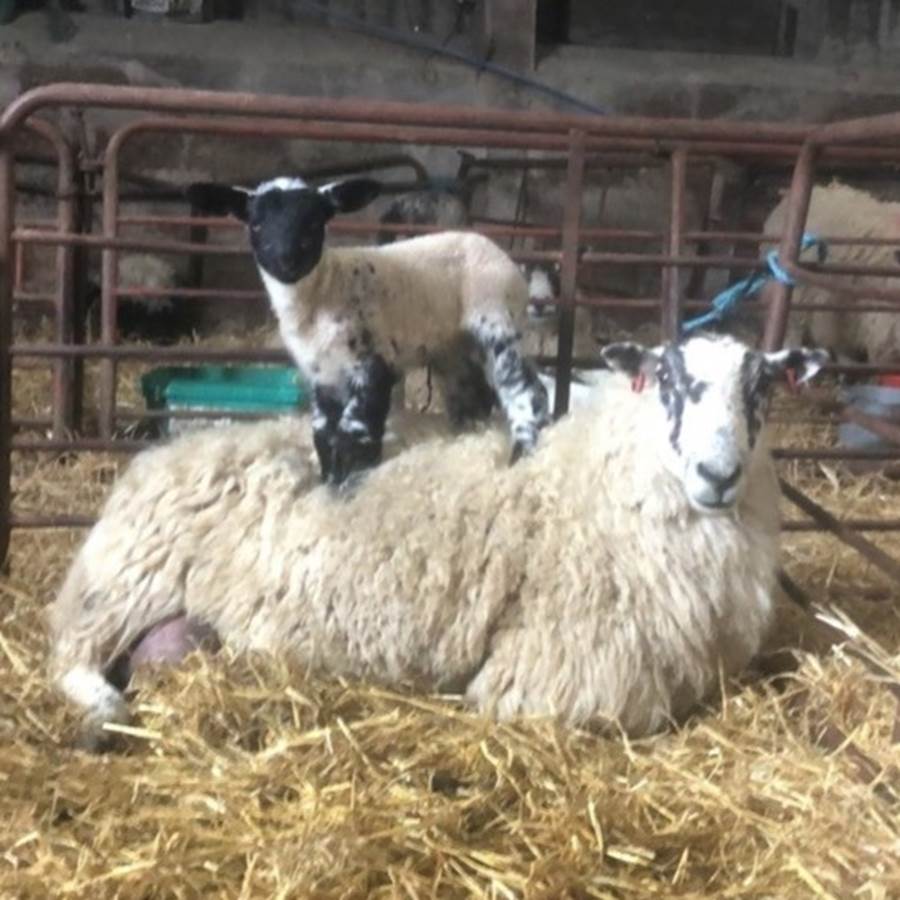 Hilly Cow Wigwams can be found at Leyden Farm and feature heated wigwams including ensuite and deluxe. 
With beautiful views of the Forth Valley and the Pentland hills, Hilly Cow Wigwams can offer all the sights of the farm, walks and cycle routes but is close enough to enjoy all the attractions of Edinburgh and the Lothian's.
Hilly Cow Wigwams is only 10 miles from Edinburgh City Centre but is surrounded by rural countryside and there are pigs, hens, and cows to visit on the farm as well as new lambs in the springtime. 
Lennox of Lomond, Argyll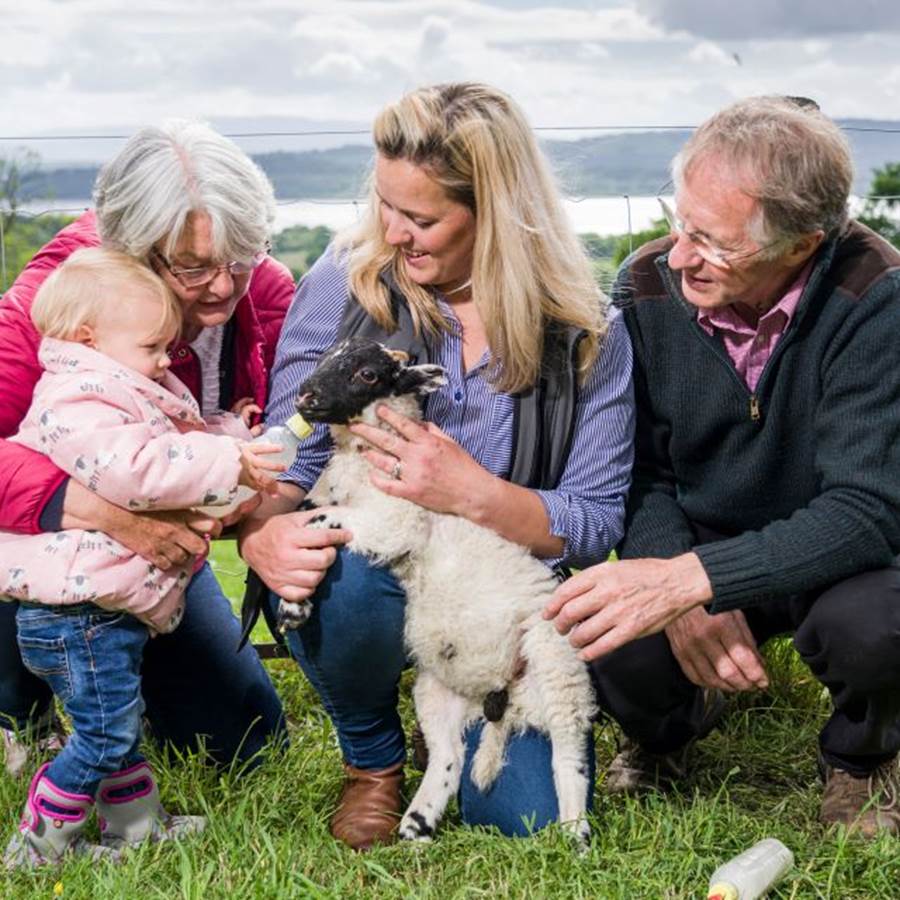 Lennox of Lomond has a delightful self-catering cottage, perfect for families and friends to enjoy a farm stay getaway not too far from Glasgow and the Bonnie Barns, couples only, bespoke built, private accommodation with stunning views from the hot tub, over the loch and the hills beyond.  
While staying on the farm you can take part in organised lambing experiences that include feeding and caring for orphan lambs and you might even see a live birth, or you can just enjoy the cuteness gambolling around while you chill in your private hot tub!
Argaty Farm, Stirlingshire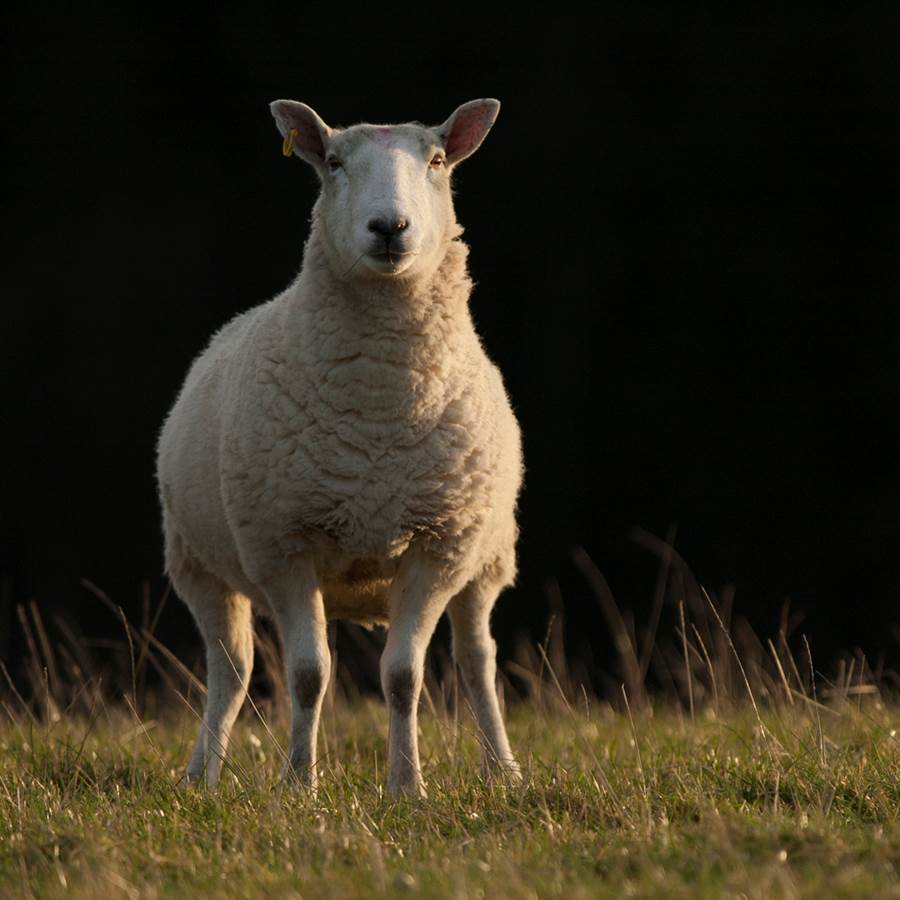 If you're lucky enough to book a stay at Argaty Cottage, you'll be staying on the Bowser family's working farm near Stirling and if you're a real nature lover, this is definitely for you! 
Around the farm, you'll find red squirrels, red kites and beavers with the opportunity to view these at close quarters in their natural habitats and hosts Niall and Lynne will be only too happy to help and advise how to make the most of this. 
There are organised lambing experiences that you can join during your stay or you can take advantage of staying on the farm with your personal invitation to the lambing shed. 
Arnprior Farm, Stirling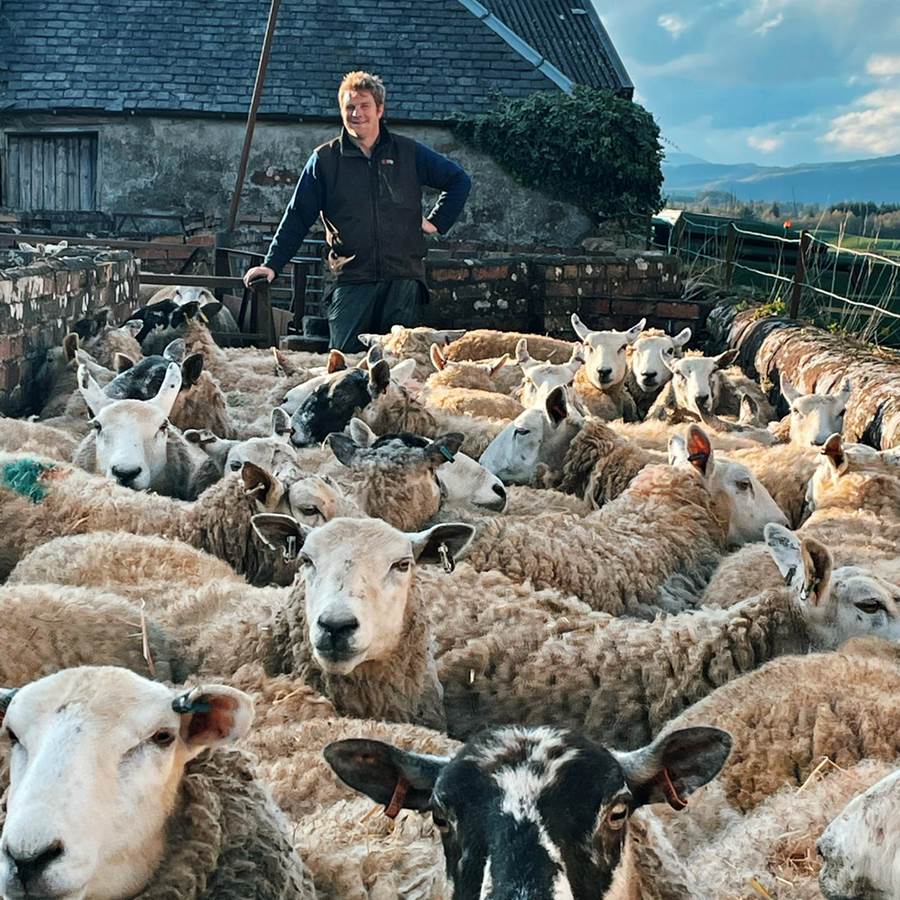 Arnprior Farm is home to Scotland's only eco-friendly and luxury glamping pod and camping site complete with private hot tubs and a bespoke private indoor swimming pool.
At Arnrpior you can book a hands on lambing experience or just enjoy the sights and sounds of the busy farmyard from your luxury glamping pod. All of the beautifully furnished luxury glamping pods at Arnprior sleep up to five people, all with their own private hot tub, bathroom and a fire pit. Sound good? 
Newton Farm Holidays & Tours, Angus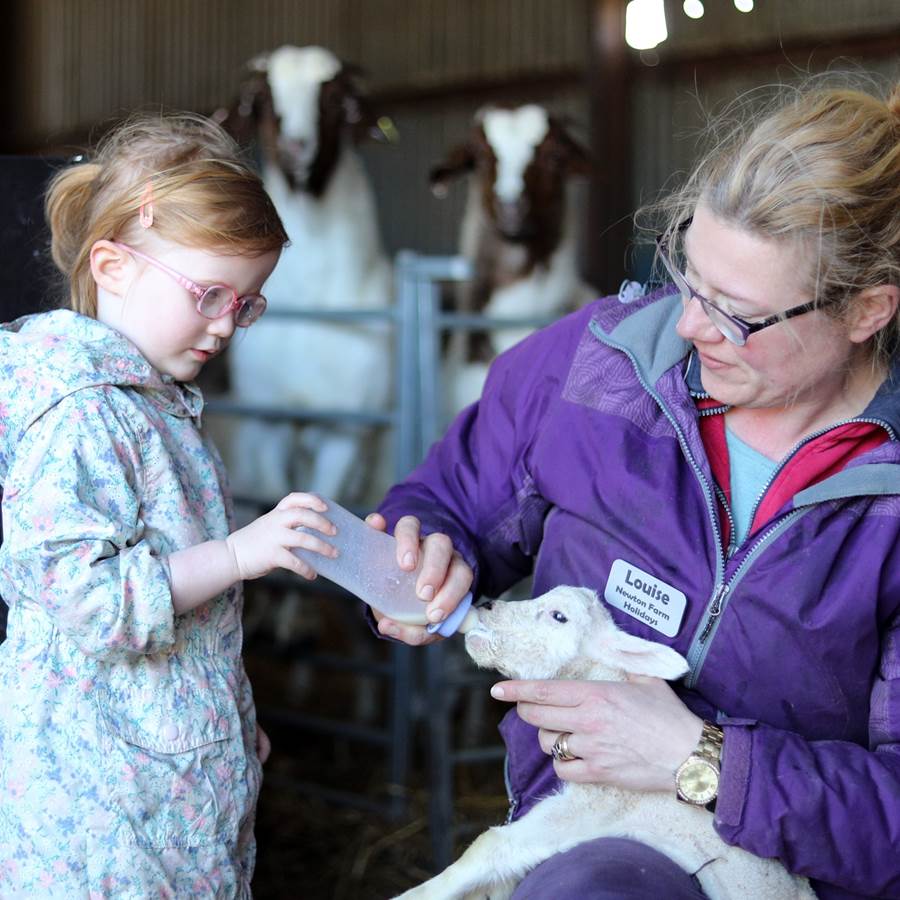 A stay at Newton Farm, near Forfar, in Angus, will give you a glimpse into the epic farming life of Farmers Graham and Louise and their family. You'll find gorgeous goats, Highland cows, adorable alpacas, pigs and of course lambs on the farm. There are farm tours on most days and as a resident you'll get exclusive access to feeding time, births and bed times. 
The farm offers award winning B&B and a 3 bedroom well-equipped cottage, both 4 star, surrounded by glorious countryside and well placed between Dundee, Aberdeen and picturesque coastal towns of Angus and the Mearns.
Newton Farm Holidays - Self Catering Cottage
Duncan Family Farms, Loch Lomond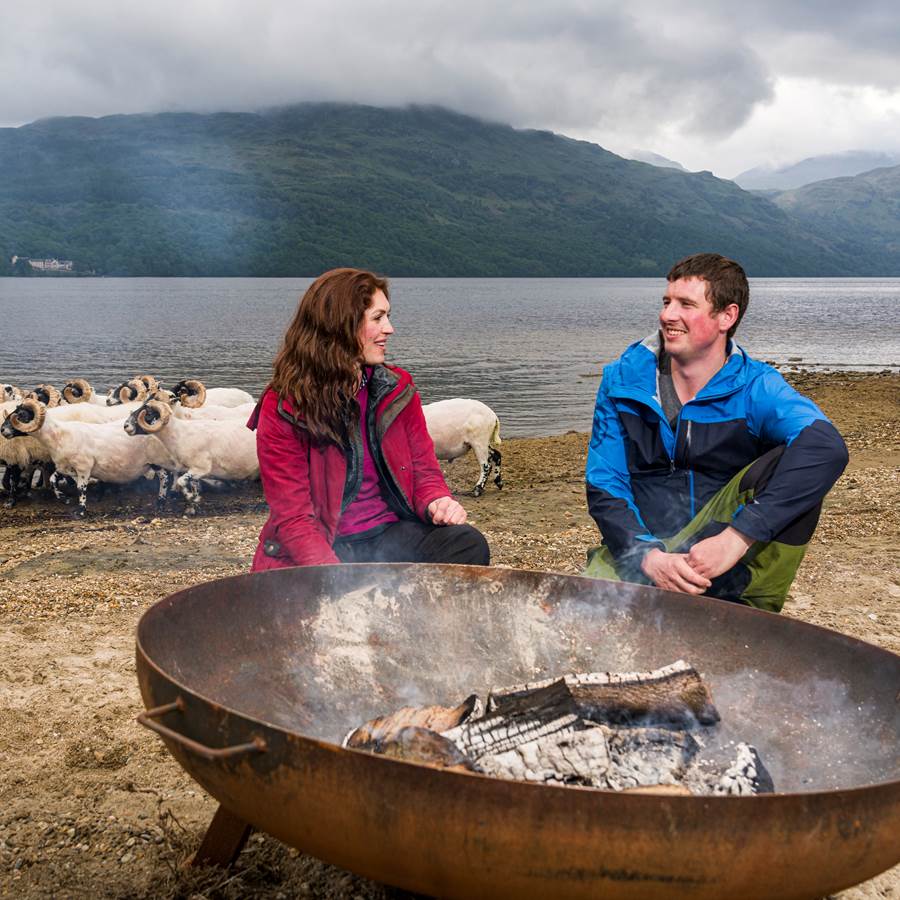 At Duncan Family Farms, guests have the option to book into Stable Cottage; a newly renovated cottage for two on the shores of Loch Lomond located in the traditional hill farm steading or the Heft and the Hirsel are two bespoke luxury glamping pods located on this spectacular farm. Situated within Loch Lomond & The Trossachs National Park with panoramic views from their large private decks they offer a secluded and relaxing stay. The Hirsel is a dog friendly pod and one well behaved dog is welcome per stay.
Covering three farms Inveruglas, Lands of Drumhead and Blairfad, the Duncan family are the people to speak to if you're interested in sheep and lambing and if you're staying during lambing time, they'll be more than happy to let you up close to meet the ewes and their new lambs, and ask any questions you might have. 
Visit Duncan Family Farms Glamping
Craigduckie Shepherds Huts, Fife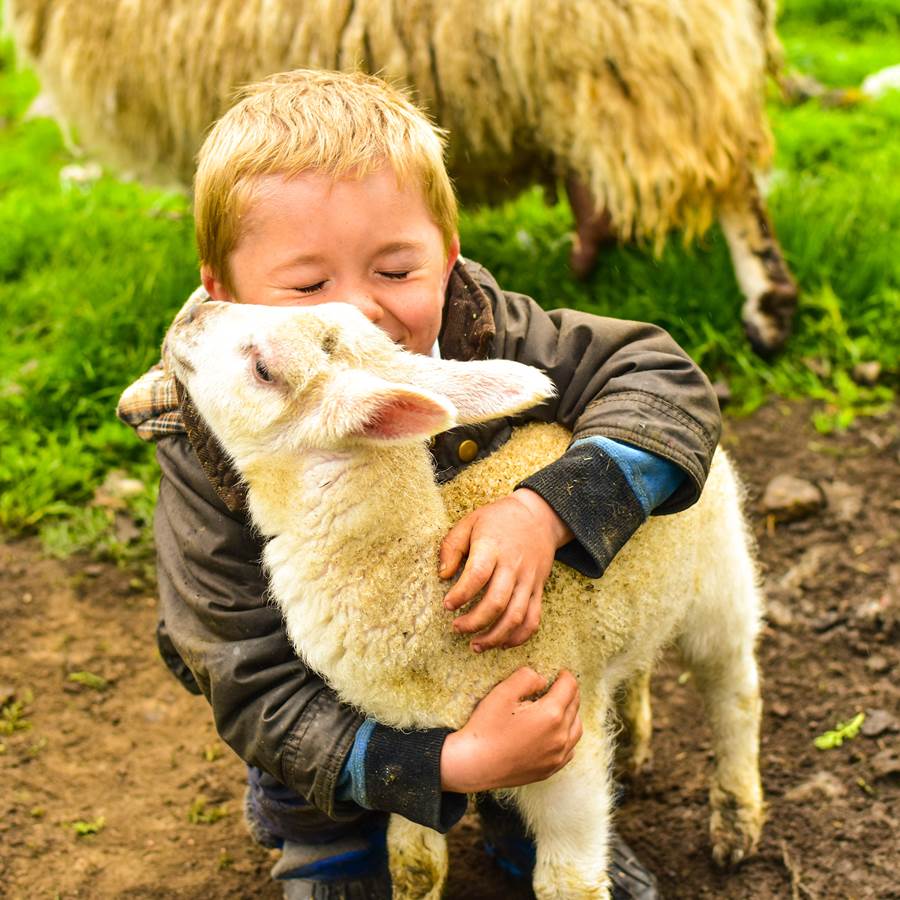 Easter Craigduckie, less than 15 miles from Kirkcaldy, has been home to the Roberts Family since 1968 and their Shepherds Huts are a great way to immerse yourself in the life of a farming family. 
While staying at these charming shepherds' huts, guests can take advantage of a complimentary farm tour, with a chance to meet the animals and have a wee sit on the tractor!
The huts are aptly named Ewe View and Lamb Lookout meaning you've come to the right place for sheep! Each year, the farm breeds around 1,200 sheep who live alongside cattle, a couple of mischievous pigs who love to escape and a house of hens who will supply you with fresh eggs for breakfast. 
Visit Craigduckie Shepherds Huts
Incheoch Granary, Perthshire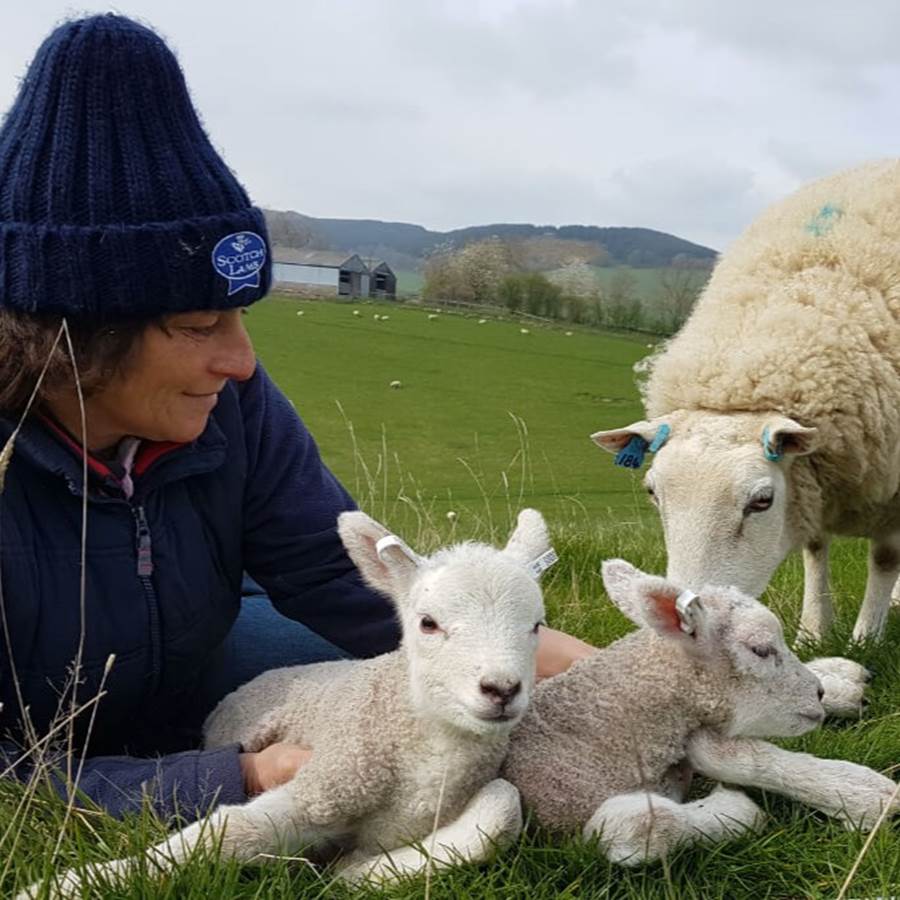 Where the River Isla tumbles over the Highland fault-line, leaving the bonniest of the Angus Glens, the rolling hills of Incheoch Farm are home to the Granary and Incheoch Farm Cottage. Set in 1200 acres of farmland at the base of Glen Isla, Incheoch is a working family farm with three generations of McGowans living and working there.
The Granary is a charming, subtle conversion of a historic grain store with superb countryside views from large picture windows plus, an adjoining games barn housing the BBQ, outdoor seating, pool table, table tennis and darts. Plenty to keep the whole clan entertained. 
Farm-wise, the McGowans specialise in producing sheep breeding stock with over 1200 ewes lambing the next generation each year. There will be plenty lambs to meet during a stay at Incheoch. 
Bellevue Farm Cottages, Arran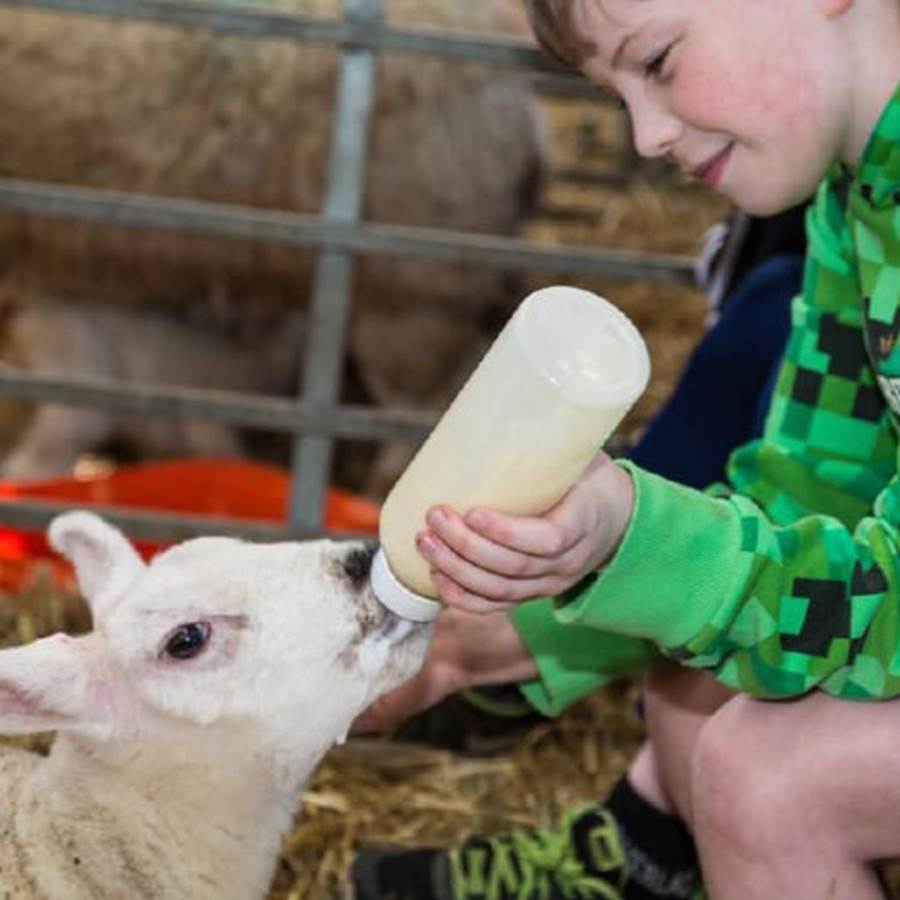 Bellevue Farm has two cottages, both barn conversions, that provide family friendly, self-catering accommodation with beautiful country and coastal views. Each cottage offers modern, comfortable accommodation for four people with patio doors onto a barbecue area and large, child-friendly garden.
At Bellevue Farm, you can also enjoy tours and experiences - meet the animals, see the machinery, collect the morning eggs or feed the alpacas, tours can be tailored to you and if you're staying on the farm, you can expect some extra behind the scenes experiences from courtesy of your hosts, the lovely Currie family. 
Part 2 next week
These are just some of the farm stays in Scotland expecting new lambs in the next few weeks! We'll be publishing part two of our blog next week so look out on social, or sign up to our newsletter to be kept in the lambing loop!