In a superb central Scotland location, Falkirk is an ideal base for days out. All within 60 miles, you can reach East Lothian, South Lanark and East Fife for a fantastic range of on farm experiences including farm tours, farm event venues and nature. 
15 miles: Briarlands Farm
Briarlands is a family-run farm with a petting zoo, berry picking, go-karting, a field maze and other activities to keep the whole family happy - and at only 15 miles from Falkirk, it's close enough to take the bus with the kids too.  While some of the more farm oriented activities are seasonal, there is still loads to do and they are open for the summer season now. 
If you get peckish during your visit, there's a cafe serving light lunches, coffees and delicious home-baking, all made on the premises too.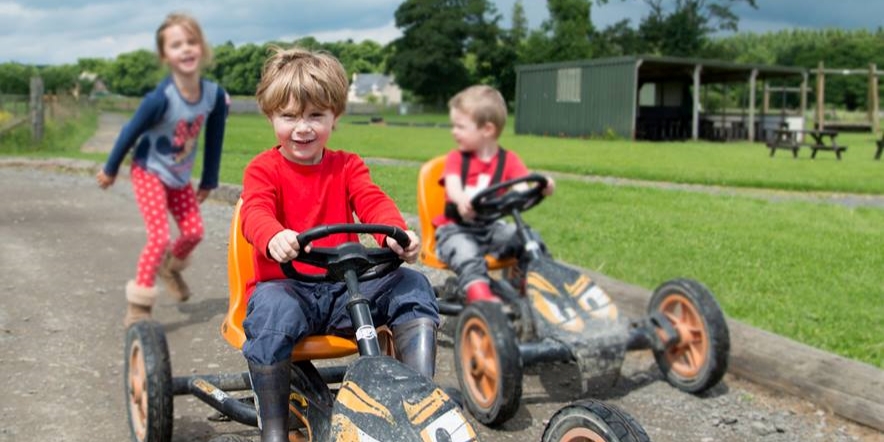 19 miles: Argaty Red Kites, Doune
A visit to Argaty is a must for nature lovers, with an overwhelming array of wildlife to be spotted on the farm. 
The main red kite viewing hide offers great views of the birds and the surrounding landscape. A ranger is on hand to explain the history and behaviour of the birds as well as the story of the kite reintroduction and stay with you to enjoy the spectacle as the birds swoop and dive for their food.  Another hide gives gives close-up and intimate views of red squirrels and woodland birds (including greater spotted woodpecker, nuthatch, long tailed tits and more.)
You can also take an off-road farm buggy tour with Nialls on Wheels, which includes wildlife, farming systems, history, archaeology and beautiful scenery.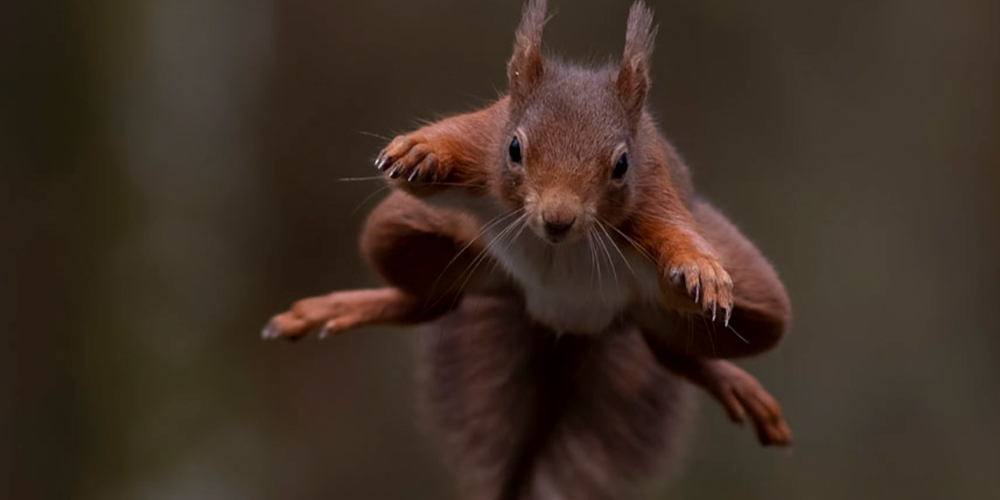 20 miles: Old Leckie Farm, Stirling
Nestled beneath the Gargunnock Hills, 7 miles west of Stirling, Old Leckie is surrounded by lush grass and age old trees. The farm sells meat and fresh vegetables, salads direct to local people and also has a fantastic range of farm tours. 
Visitors can meet the farmers and head out round the farm on a personal tour to meet the animals, experiencing Scottish farming and local food production first hand.
There is Highland cattle, Leckie sheep, outdoor reared pigs and free range hens. You can learn about sustainable farming in Scotland and local food production, sample some award winning farm produce while you enjoy the views over rural Stirlingshire and discover ancient bridges and waterfalls.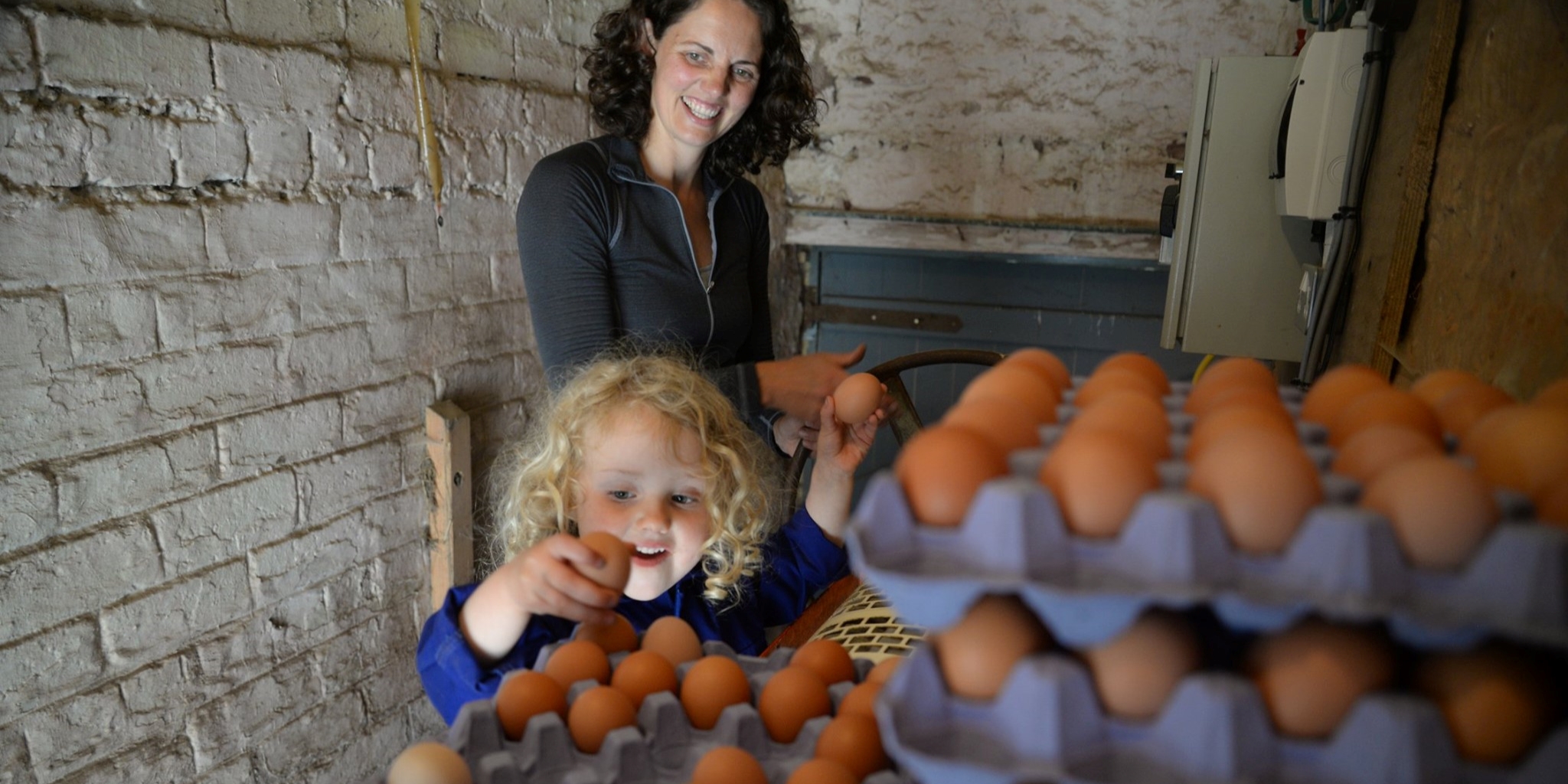 20 miles: West Moss-side Organic Farm/ Trossachs Yurts, Stirling
The strap line at West Moss-side is 'a place to meet, learn and grow,' and you can certainly do all of this. West Moss-side has evolved over 15 years from a small organic farm growing hay and rearing Shetland cattle into a place which invites you in for a visit.
The venue has hosted many arts and crafts workshops including traditional willow basketry, rush and cane chair seating, birch craft, felting and bee skeps. You can keep up to date with the traditional and contemporary art and craft workshop programme at West Moss-side by signing up to their newsletter. 
It's also a fabulous meeting venue, not least for its central Scotland location.  For a work, training, social or contemplative gathering, the beautifully and sensitively renovated hayloft offers a superb space. 
The icing on the cake at West Moss-side is the three Trossachs Yurts set in the woodlands making a perfect slow getaway and a complete restorative and comfortable experience just like a nomad, under the dark skies.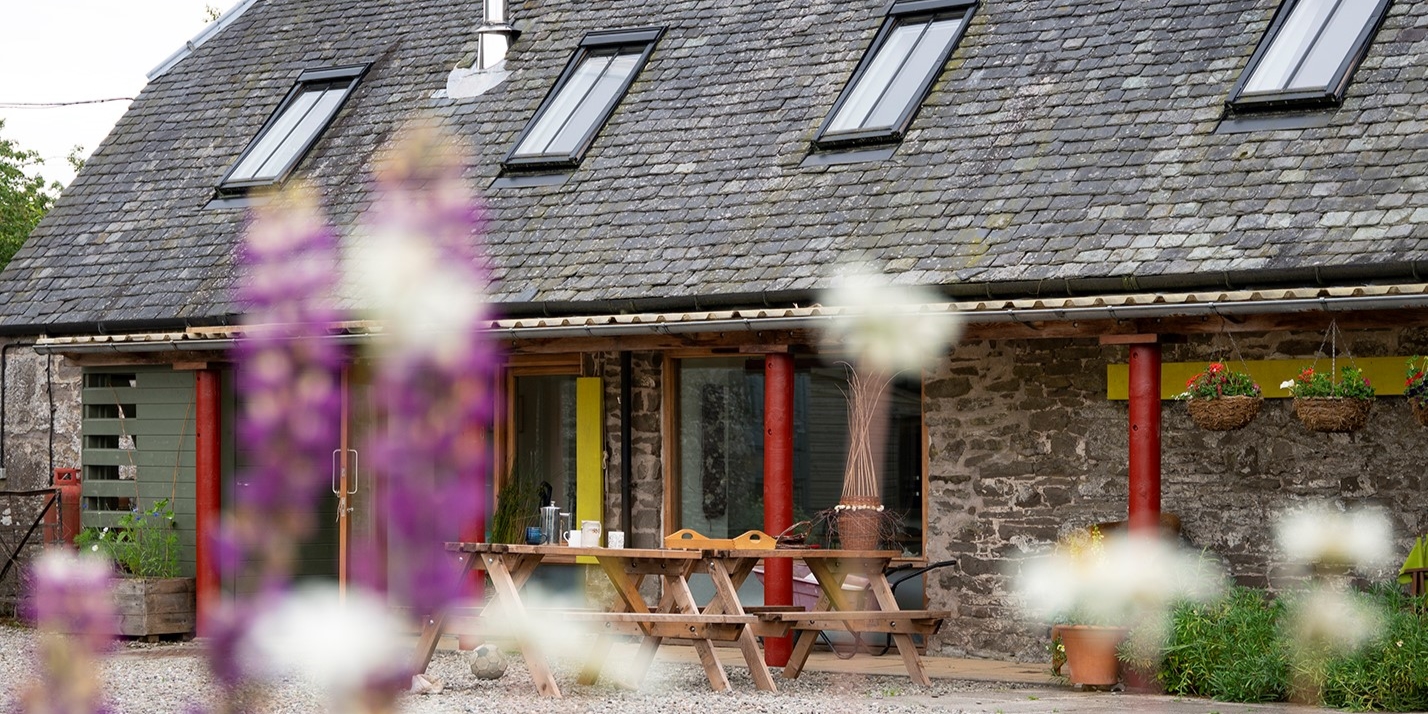 Visit West Moss-side Organic Farm
24 miles: Cairns Farm Estate, West Lothian
Cairns Farm Estate is a newly developed event venue specialising in weddings with ceremony area, bespoke bar plus barbeque spot, a terrace with veranda for drinks receptions and a stunning event space with breath taking views of the Pentland Hills and the surrounding farm. 
The venue, which oozes rustic glamour, is in a totally private but super-accessible position just yards from the on-site accommodation so all guests can opt to stay on site, and can be used for everything from big birthdays to corporate retreats.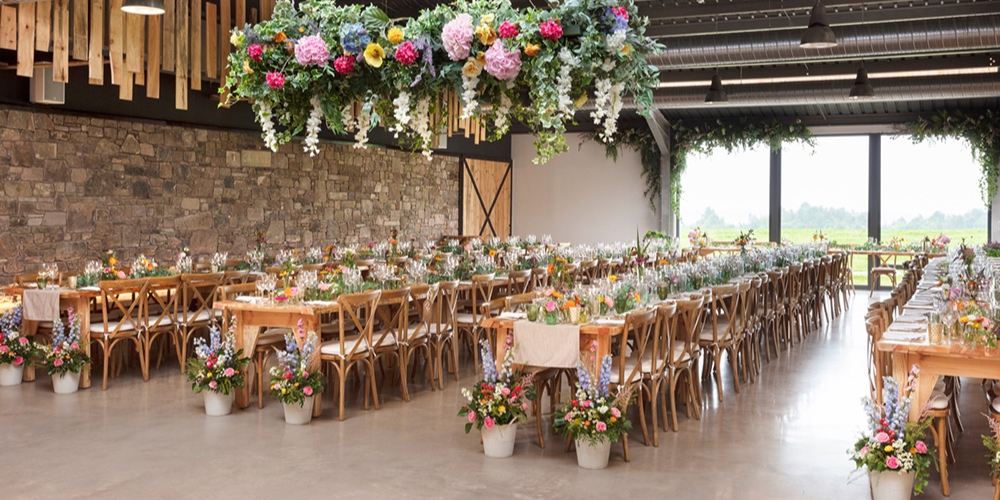 25 miles: Arnprior Farm, Stirling
An 800 acre family farm established in 1936, Arnprior Farm is also now home to Scotland's only eco-friendly and luxury glamping pod campsite complete with a bespoke private indoor swimming pool.
Arnprior is surrounded by the beauty and calm of the hills of Stirlingshire. Visit for an authentic farm experience in the very heart of Scotland, you can meet the lambs in Spring, pick your own pumpkin in Autumn, take a glamping minibreak anytime or just visit for a dip in the luxury pool.
2022 lambing experiences are available to book now.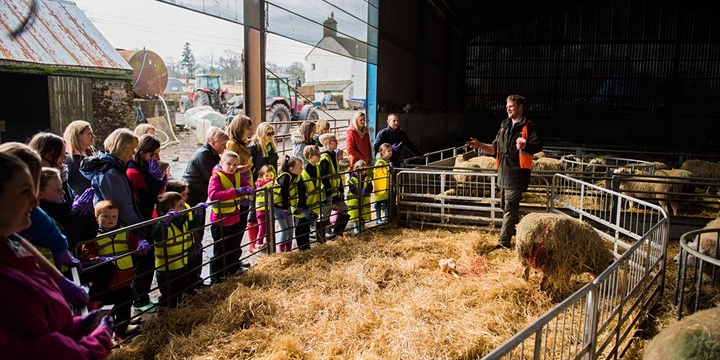 42 miles: Netherfield Alpacas, Lanark
Netherfield is a small family run farm breeding pedigree alpacas and pygmy goats, with other animals to enjoy on visits to the farm.
Visitors can partake in alpaca experiences in small groups, for animal therapy and also for special occasions such as birthday parties on site, and alpacas and llamas can be booked for appearances such as weddings and special occasions off site. 
Netherfield also sells fibre and yarn from resident fleeces and holds felting classes.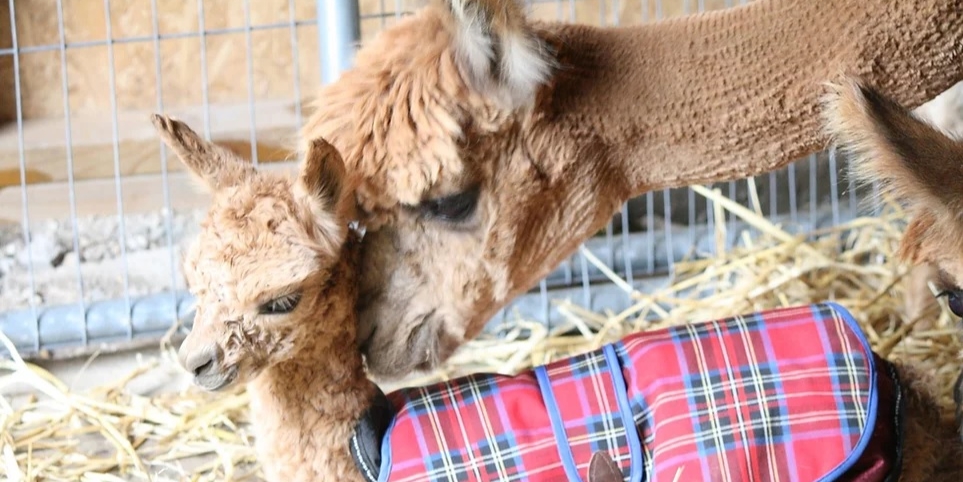 58 miles: John Muir Alpacas, East Lothian
John Muir Alpacas is an exciting new trekking and tourism business close to John Muir Country Park and the John Muir Way.
There are daily treks with the halter trained alpacas, who each have their own distinctive personalities. After walking the alpacas through picturesque woodlands, with plenty of great photo opportunities along the way, it's back to the paddock for some carrots. These excursions are best suited to over 14's and only one adult will be permitted to an alpaca at a time.