There are many local producers stocked in and around Kirkcaldy, and many of these producers are farming families within driving distance of the town. From homegrown and freshly pressed apple juice to wagyu beef, you can work your way around the local area, one delicious product at a time... 
2 miles: Puddledub, Fife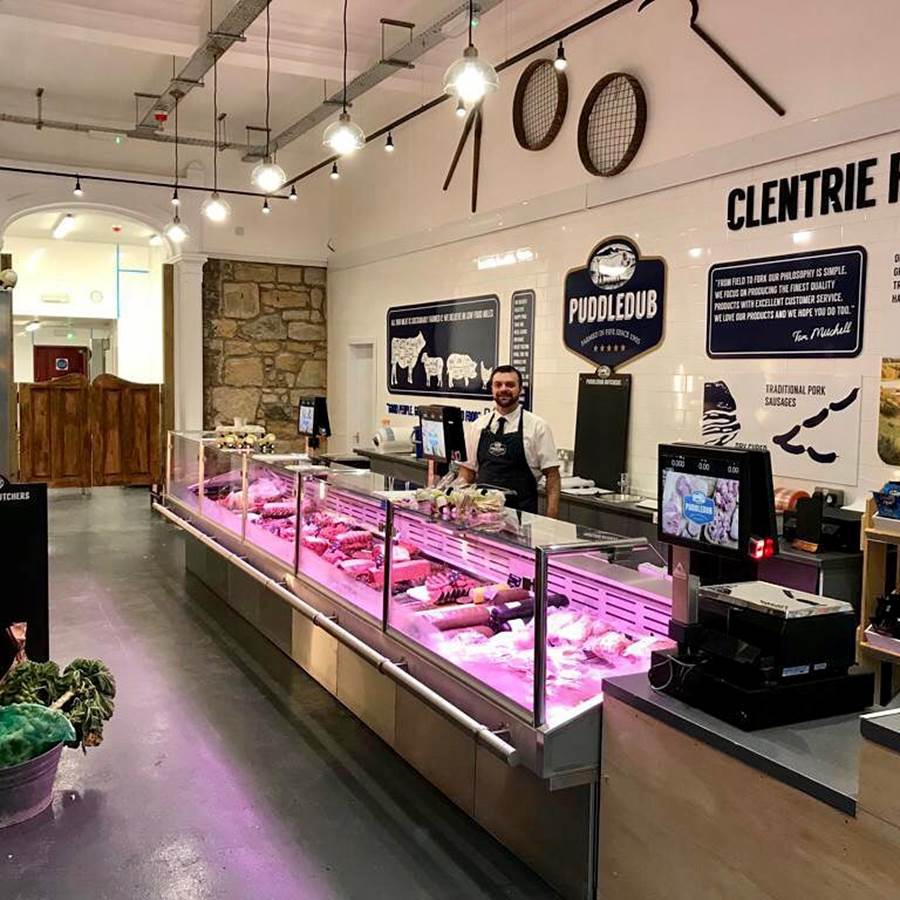 Puddledub Pork and the Fifeshire Bacon Company was established by Tom Mitchell and his sister Camilla in 1999. The business now runs its own butcher shop on Kirkcaldy High Street, stocked with local fruit, vegetables and bread, as well as locally sourced beef and lamb. It goes without saying that the shop also retails the Mitchell family's own homegrown pork and dry-cured bacon, which has been reared on Clentrie Farm as it has been for the last 4 generations.
8 miles: Blacketyside Farm Shop, Fife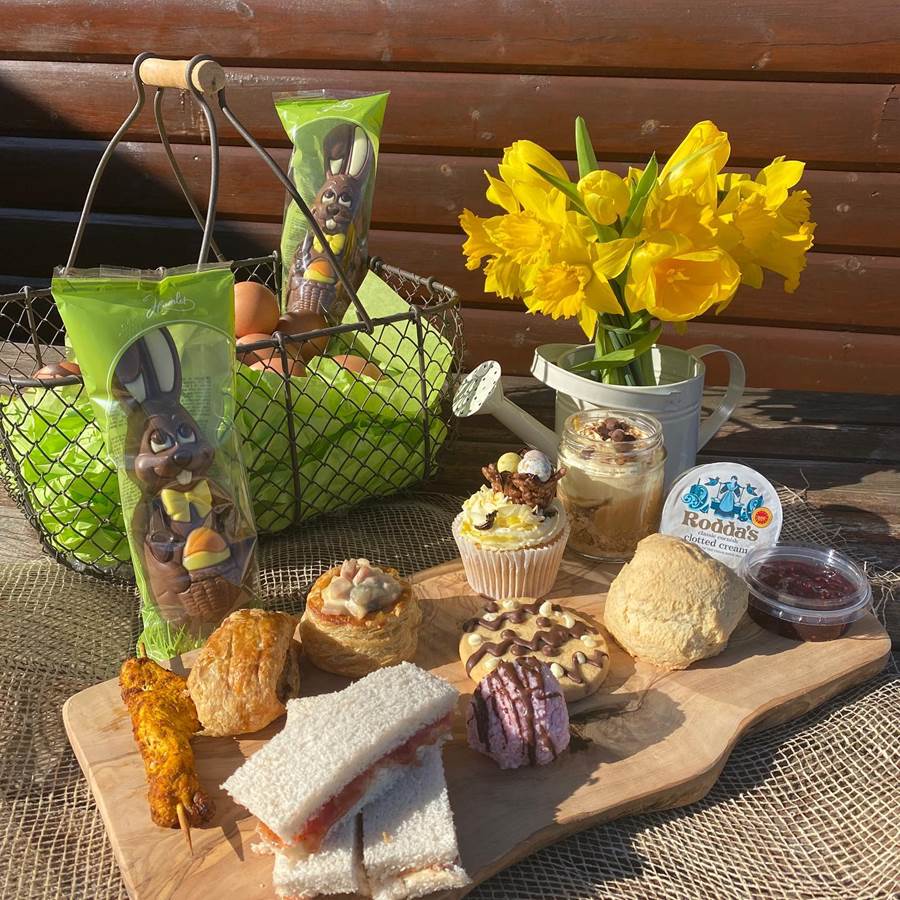 If you're searching for the perfect fruit for jam making, Blacketyside Farm Shop is definitely worth a visit!
With Blacketyside strawberries, raspberries, blueberries, blackberries and gooseberries all available when fresh or stocked in the freezer at the Farm Shop throughout the year, you can stock up on your own local ingredients as well as the farm's own potatoes, carrots, sweet treats and homemade meals.
9 miles: Lochend Farm Shop, Fife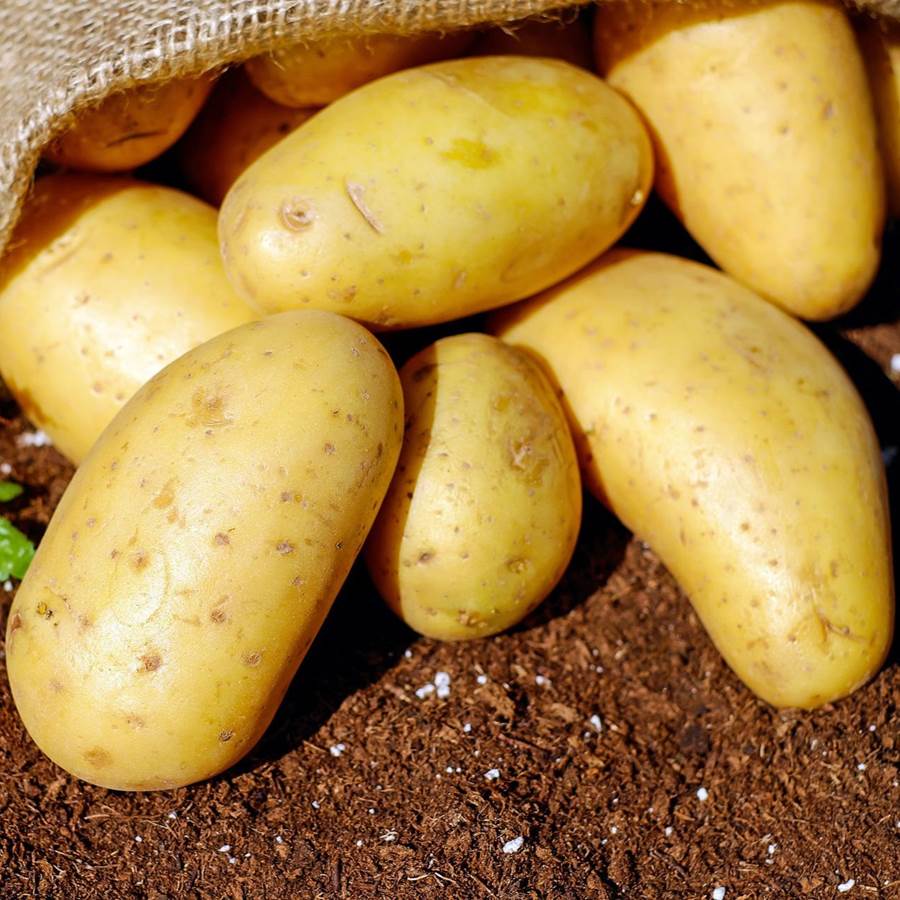 Lochend Farm Shop, less than 20 minutes from Kirkcaldy, is found on the working farm run by father and son team Mike and Martin Silvera, near Scotlandwell. 
As well as their popular Afternoon Tea (booking is essential), the cafe and shop also offer delicious homemade soups, baked goodies, local crafts and farm produce for you to sample and take home with you. 
17 miles: Ardross Farm, Fife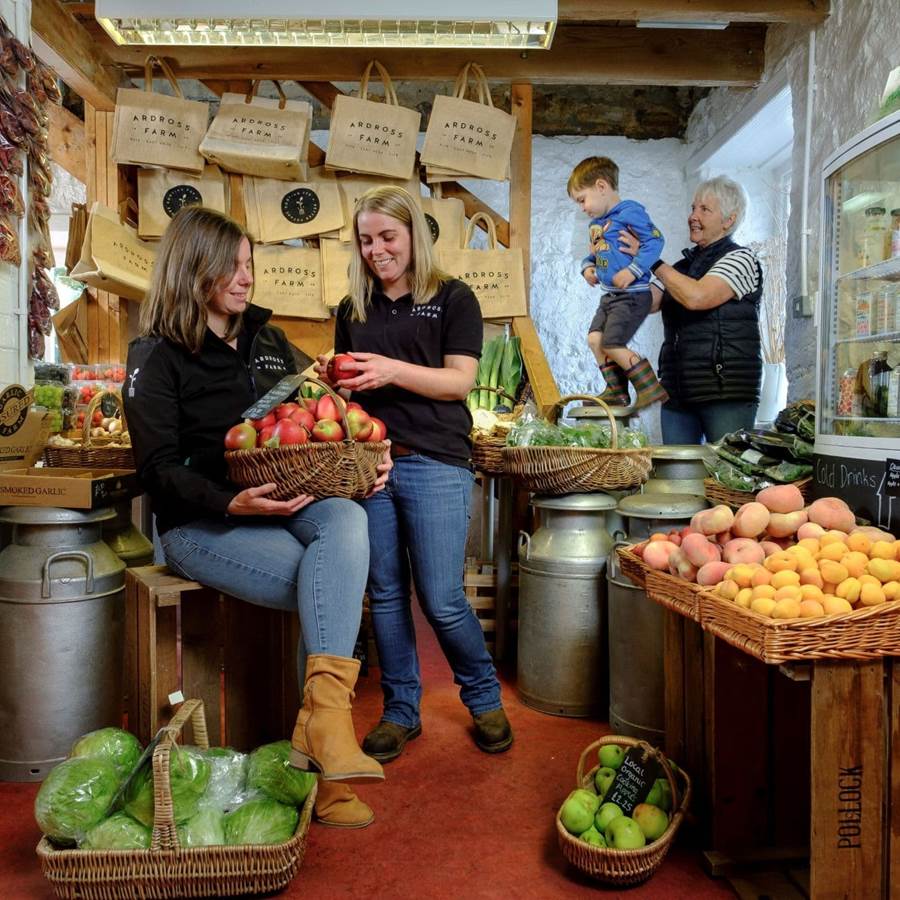 Very much a family-run venture, Ardross Farm Shop is an award-winning farm shop open 7 days a week in the East Neuk of Fife.
At Ardross, the Pollock family grow and sell their own grass-fed beef, lamb, mutton, and fresh vegetables and honey - all of which have been farmed sustainably. You'll also find a wonderful selection of artisan products produced both locally and nationally so make sure to make time to browse everything from farmhouse ice cream to venison and game from local estates.
18 miles: Bowhouse, Fife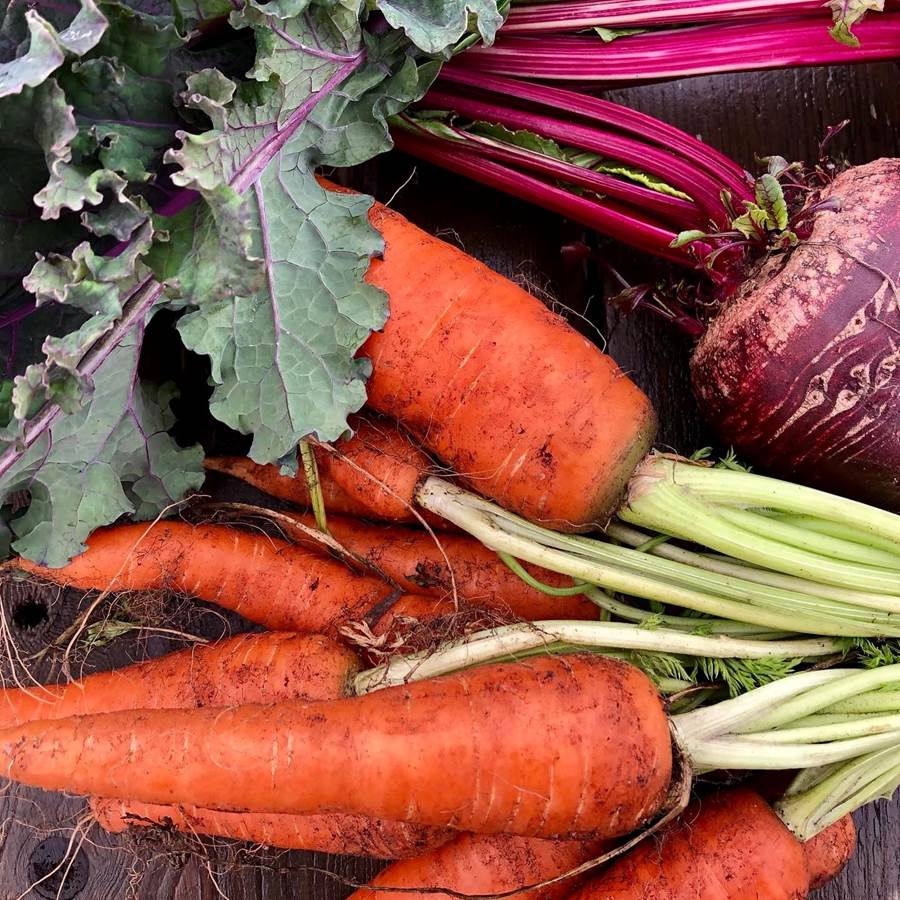 Bowhouse is a fantastic gathering of small growers, producers, restaurant owners, and shoppers held on the second weekend of each month (excluding January and February). 
These market weekends give makers an opportunity to showcase their products, and those purchasing ingredients to get them as locally and seasonally as they can, all with the added bonus that shoppers can grab some lunch in the street food area or sit outside where dogs are welcome. Bowhouse is just over half an hour from Kirkcaldy and well worth the trip.
18 miles: East Neuk Orchards, Fife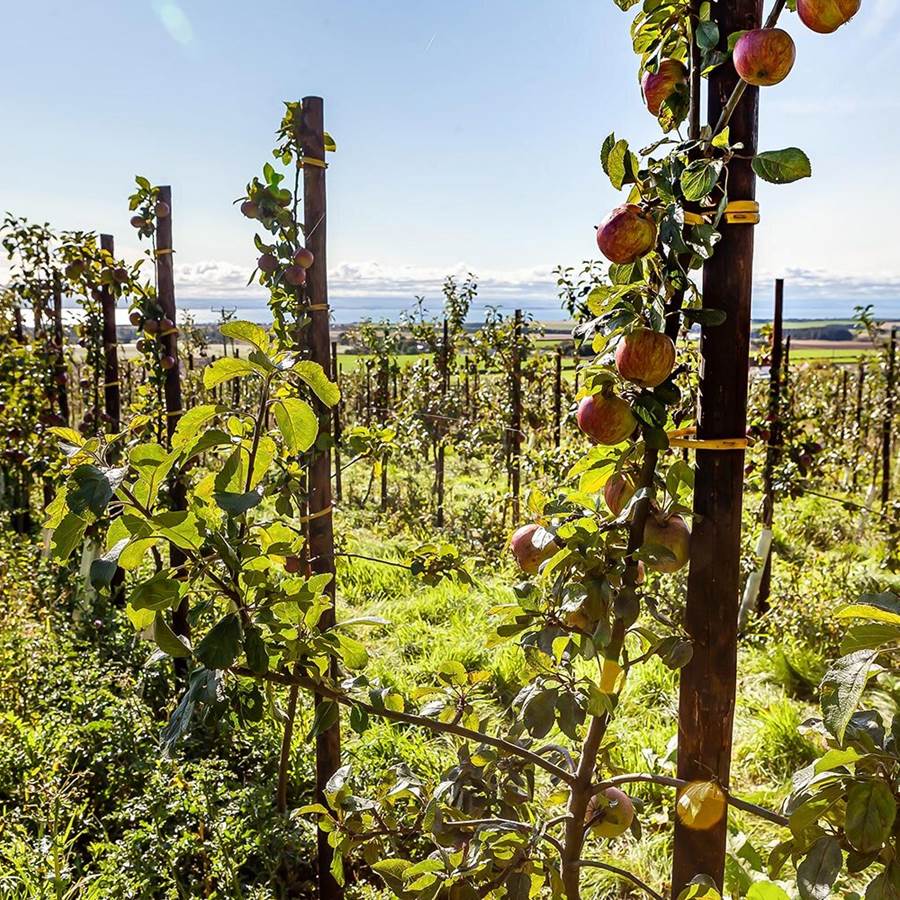 As well as offering accommodation in their recently-refurbished holiday cottages, East Neuk Orchards also produce their own fantastic apple products, all traceable to the trees they were grown on. 
Now supplying several excellent local businesses, such at The Rav in St Andrews, Duncan and Lisa Kennedy have grown East Neuk Orchards by focusing on the details with carefully selected apples grown and handpicked then traditionally hand pressed in small batches, bottled, and gently pasteurised all at Gillingshill. Get in touch with the Kennedys directly via their website to place an order!
18 miles: Cairnie Fruit Farm, Fife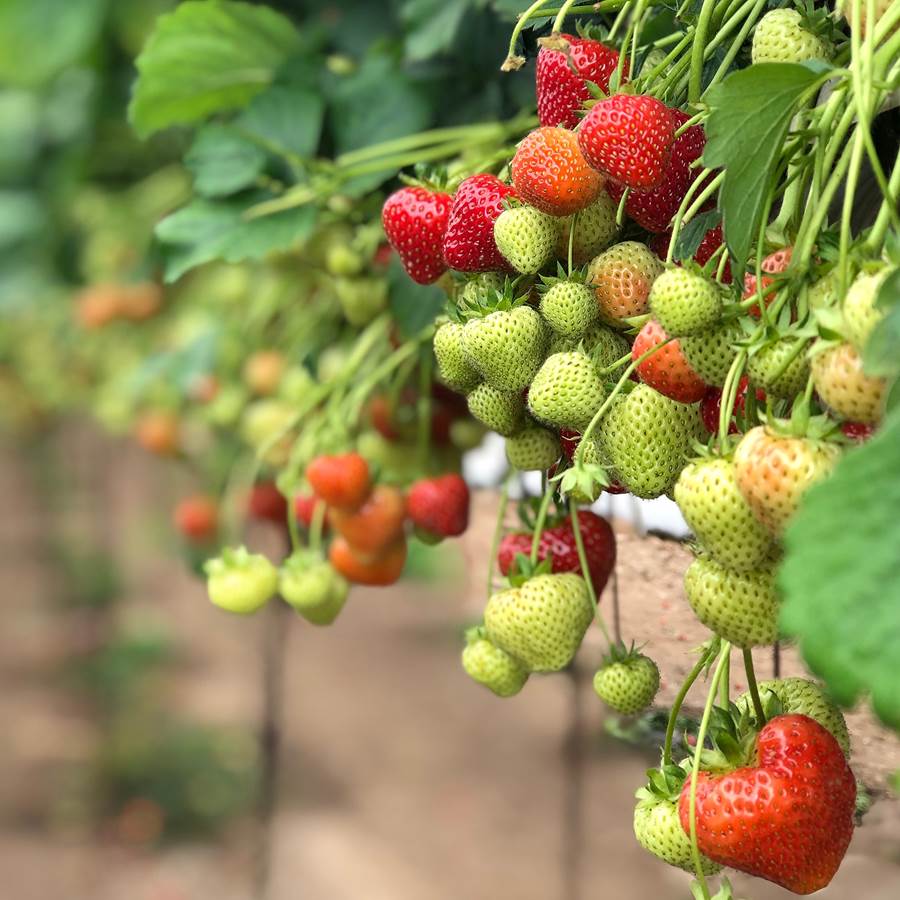 Is there anything that inspires childhood nostalgia quite like fruit picking on a local, family farm? 
Cairnie Fruit Farm opens to visitors from June through to mid-September for the soft fruit picking season. Just 18 miles from Kirkcaldy, you'll find some of the best strawberries, raspberries, redcurrants & blackcurrants, gooseberries, cherries and brambles in Scotland, and you'll get all the outdoor fun that comes with heading out with a wee basket (your own or one of the farms) to find the best, juiciest fruits you can find!
19 miles: St Andrews Farmhouse Cheese Counter & Coffee Shop, Fife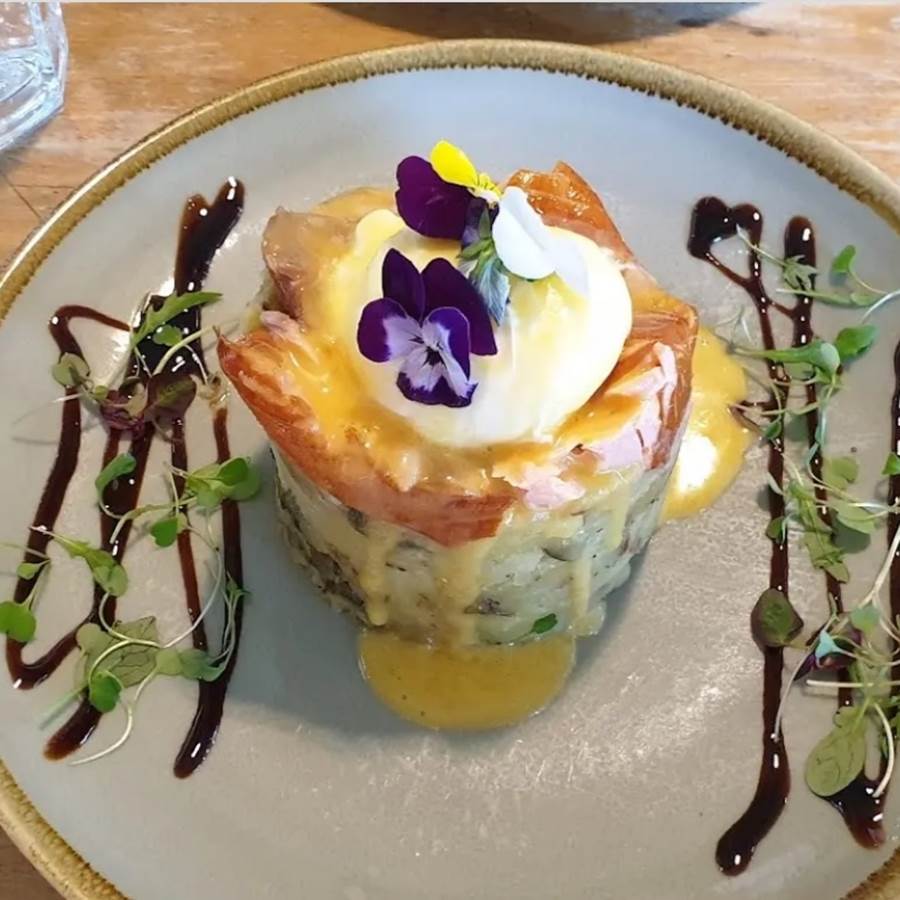 The Stewart family has farmed at Falside since the 1930s and St Andrews Farmhouse Cheese is the product of their dedication to producing high-quality, local cheese that "offers a taste of this land" and the traditions that they love. 
Their on-site Coffee Shop is open to pre-booked parties by appointment only, with a visit much more like an experience. The Stewarts can give a talk about cheesemaking, with a look at 'the action' from our Viewing Gallery, followed by a cheese platter, with homemade cheese scones and coffee. If you're just looking to pass through or grab some cheese and delicious accompaniments for your own fridge, the farm's Cheese Counter is open Monday to Friday from 10am to 2pm. 
Visit St Andrews Farmhouse Cheese Counter & Coffee Shop
23 miles: Balgove Larder, Fife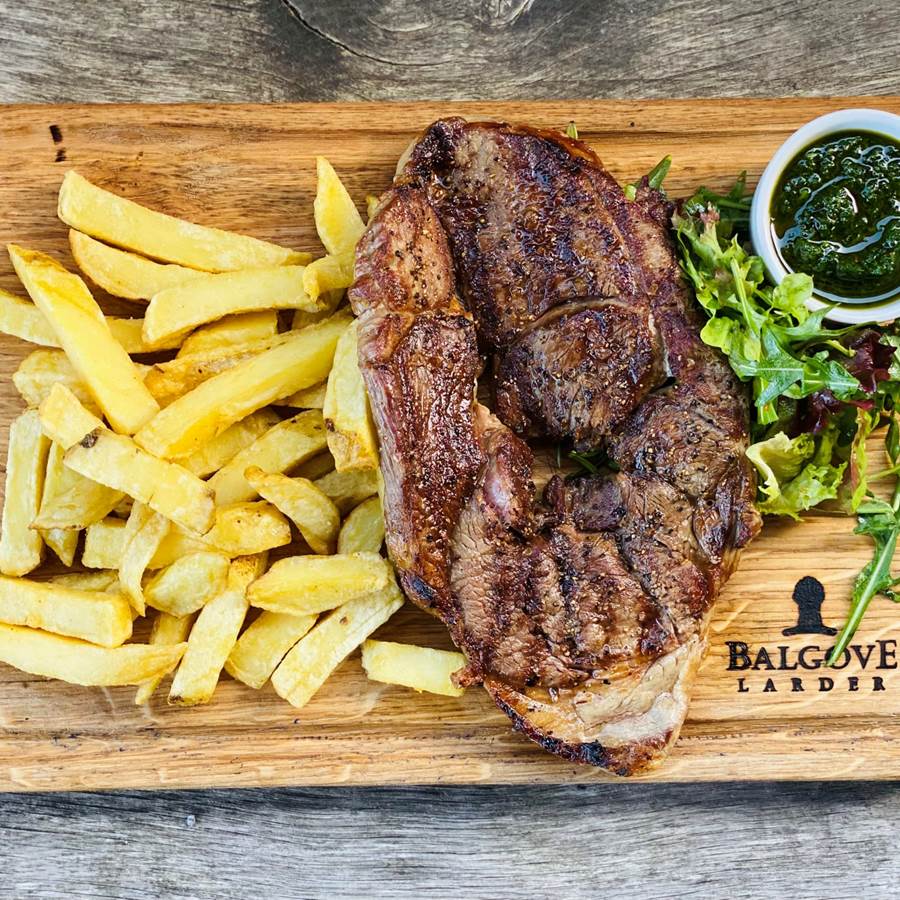 Balgove Larder is quite the destination for all you foodies out there looking to discover local and Scottish culinary delights.
Under an hour from Kirkcaldy at Strathtyrum Farm, you'll find a fantastic farm shop, onsite butchery, a florist, the Steak Barn, a gift shop, takeaway pizzeria, and a café - all under the roof of a beautifully converted farm building. Head over early and enjoy breakfast and lunch at Balgove Larder - there's plenty to choose from!
44 miles: Wee Farm Distillery, Lanarkshire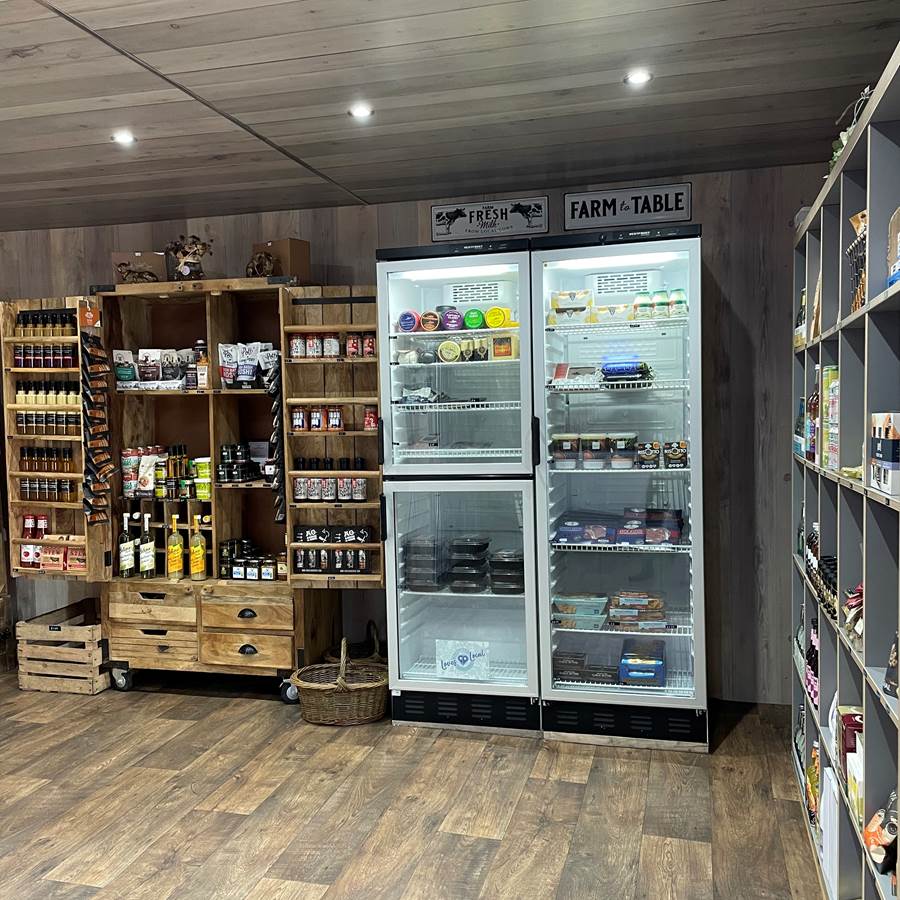 Head over to South Lanarkshire and discover the hidden gem that is The Wee Farm Distillery's 'Steak & Still' Farm shop. 
Forth Mains Farm's own Scottish gin collection is available to peruse and purchase, and you can also discover a variety of products including cheese, sauces, marinades, and native wagyu beef!